The Useful Recommendations for Responding to Essay Prompts
The common applications are being used in many parts of the world including the United States of America in a large number of universities. For a holistic approach to the admission process, many institutions are united in their commitment. They look for assessing you on the basis of something more than GPA or test scores as per the commitments. In the overall application assessment, they pledge to consider your essay responses as a significant factor. The UCF essay prompts are based on the same questions. You are supposed to answer them appropriately and for that, you might consider hiring professional personal statement writing services with experts.
UCF college essay prompts are topics for students or a guide for students on how to write and demonstrate their academic ability. The topics are designed in testing whether you can present a great argument or case.
The Questions for UCF Application Essay Prompt
What have you done to make your school or your community a better place?
Describe how you have taken advantage of a significant educational opportunity or worked to overcome an educational barrier you have faced?
What would you say is your greatest talent or skill? How have you developed and demonstrated that talent over time?
Describe an example of your leadership experience in which you have positively influenced others, helped resolve disputes or contributed to group efforts over time.
Analyzing the Essay Prompts
Answering essay prompts are institution assignments that give students certain topics and choose from them. Whatever prompts you will choose to answer, be sure to answer it with honesty. When you have many choices, choose the one that you are familiar with. The success for your college essay for UCF depends on your understanding. Make sure that you know how to write the prompt before you answer it.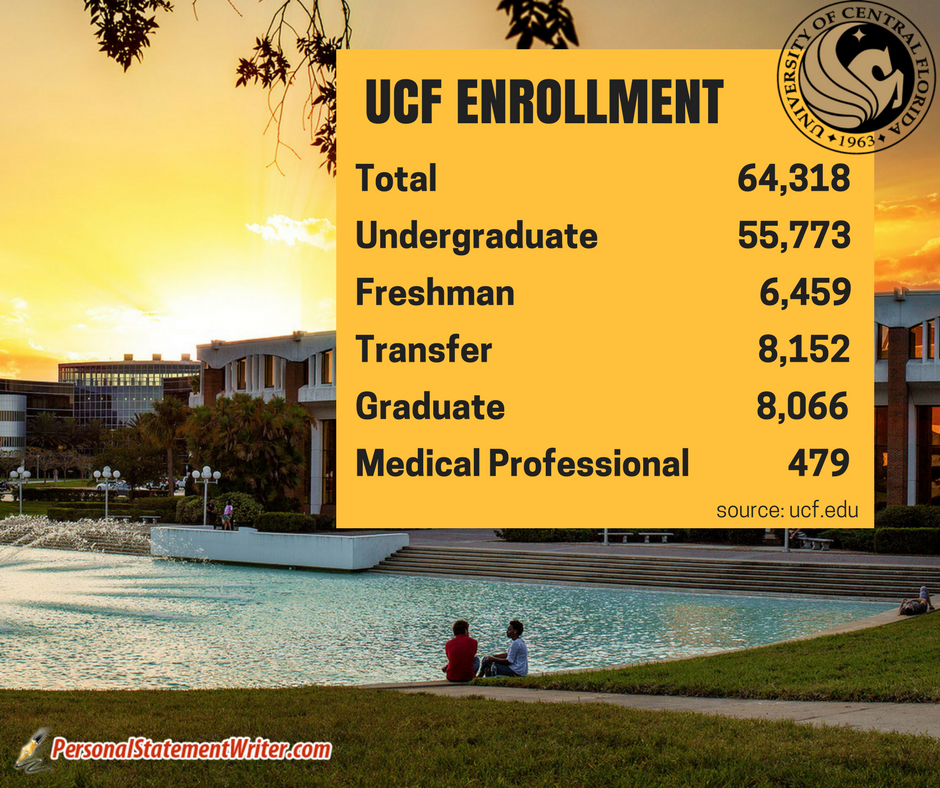 Before you answer, make sure you examine the UCF application essay prompt. You can have a great essay when you consider these questions before you answer:
Think about the form of writing you need
Think about the purpose of the assignment
What information you need to have
Consider about the audience of your essay
What kind of argument and details you should have
Answering UCF Essay Prompts
The UCF presents choices on essay prompts. You can have two or more choices so make sure to choose the best UCF application essays prompt you think you can answer correctly. In answering, analyze it first then think about the situation. For instance, when you decide to choose a prompt describing about your family background and school, then do not only present the details but explain it. Explain how it helps you, what lessons you have and how it helps you to become what you are today.
In addition, you need to be true to yourself. You should be honest all the time. Avoid mentioning details that are useless or not related to the prompt you choose. On the other hand, you should be able to figure out what is best for you.
In conclusion, think before you answer the UCF admissions essay prompt. You should start as soon as possible so that you can be able to answer the UCF essay prompts correctly. Do not wait until the last minute so that you will not be rushed.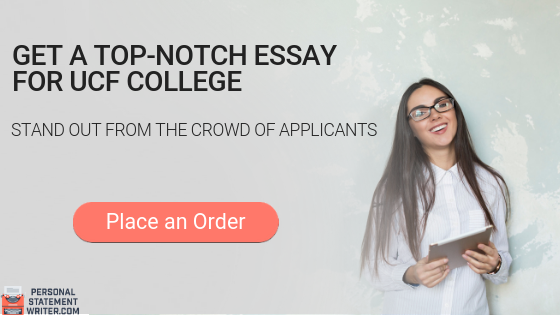 Tips to Answer the Questions in Best Manner
You are supposed to stay calm and read the questions properly before answering them. These are some major tips to consider while giving replies to the UCF essay prompt questions:
Focus on what is being asked in the questions.
Try to give the answer briefly and by adding all the details.
Do not try to respond if you don't have adequate knowledge.
Do not make grammatical mistakes and avoid spelling errors.
Go through some examples to have an idea before you start working.
The Services You Must Prefer to Hire
From the UCF personal statement to the documents for responding to essay prompt questions, our experienced personal statement writers for hire can help you better in this regard. We can help with writing admission documents targeted at specific programs/universities. You can probably face a lot of difficulties in writing responses to all types of essay prompts. We are here to do that task for you. Stop getting worried more and ask us to guide you in the best possible manner. The team of experts is popular for handling such tasks in the best way.
It's the time to stop feeling worried about writing the excellent answers for UCF essay prompts and hire our writers!