Diversity Statement at a Glance
A diversity statement example is a written personal statement about who you are, what you do and what you have become. A diversity statement sample is a useful piece of document that is used to apply for a position, mostly for schools and universities.
An Example of a Diversity Statement
Below is an example of diversity essay medical school based on a Mexican-American student named Maria Reyes.
I'm Maria Reyes y Canseco, an American born second generation Mexican based in Albuquerque. Because of my native roots and the place where I live In, I have learned to adapt in the American way of life while still being in keeping with the Mexican Roots that I have inherited.

When I decided to apply for a degree in your University, I was unsure whether I should pursue it as it is outside of the New Mexico, the state where I live in. However, I am certain that your program will offer me the best possible opportunities while studying and will prepare me in the best way possible after I graduate, should I decide to study more or be a part of the workforce.

I believe that my ethnic heritage did not only prepare me well to pursue this degree, but it also made me motivated to work hard and to live the "American Dream," much to the delight of my parents and grandparents who have always been there to guide me through it. My elders always tell me to not waste the opportunity that was given to me, which is why they encourage me to study hard and to push beyond my limits and boundaries in order to pursue my dreams of becoming a notable journalist in my state, if not in the entire U.S.

I may have the strength and skill of a Mexican, but I have learned through the American way, which celebrates diversity in every way. I come prepared for this degree with an open mind and a steady heart, and it would be a wonderful opportunity if I can pursue my degree in your university next fall.
What to Include in Your Diversity Statement Writing
An applications committee will have to read through a huge amount of documentation when they are making their decisions on who they will choose, so you need to ensure that your medical school diversity essay is capable of showing them exactly what they need to see and stands out in their minds. It will need to be specifically tailored to the application so that you can be sure the reader will see what they need to see without going through all the irrelevant information. Never use a generic diversity sample essay or post baccalaureate personal statement examples to cover the many different applications you send, be specific to each program if you want to succeed with your application.
You will also need to address things like:
Why are you interested or what inspired you to study at this particular institution? Why does this make you a suitable candidate?
What significant event in your life triggered your awareness regarding inequality and how did this have an impact on you?
What is your philosophy on or what do you value most regarding diversity?
Do you have any experience with other under-represented groups? What context have you worked with them? How has this made an impact on you?
How do you handle being with someone whose background is unfamiliar to you? What have you learned from these experiences?
How do you plan on working with under-represented groups? What skills do you have that will help make collaborating with them more productive?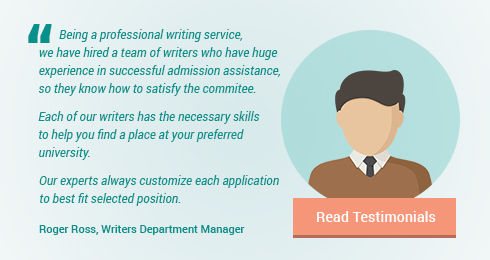 Writing a Perfectly Presented Diversity Statement
Here are more tips and tricks on how to write a diversity statement. In addition to including what an applications committee is expecting to find out about you, you also need to make sure that the way in which you write your statement will have the greatest impact on them. To this end:
Always open with a relevant and attention-grabbing anecdote so that the reader will want to know more about you
Ensure that your essay flows smoothly, more like a story than just a list of facts
Don't use quotations or clichés. They want to know about you and in your own words
Use simple English that anyone can understand, don't use big and confusing words, slang or acronyms
Be concise; never use more words than you need to but keep your writing to one-page maximum, unless otherwise stated
Be relevant; if it does not contribute directly to you gaining a place then don't include it
Always take a positive approach; never talk negatively about anything or anyone
Always be honest, lies will catch up with you
Proofread! Always check and double check, even get someone else to look through what you have written
Mistakes in your personal history and diversity statement will be costly for you
More Winning Diversity Statement Samples
| | | |
| --- | --- | --- |
| | | |
| Law School Diversity Statement | Diversity Mission Statement | Diversity Statement for Job Application |
Didn't find diversity essay example you need? We can help you with any you need: diversity essay for medical school, personal history and diversity statement, diversity statement academic job, diversity essay for graduate school, contribution to diversity statement, college diversity essay and much much more! We know for sure how long should a diversity statement be and how make your application successful.
We Offer Guaranteed Help with Your Diversity Statement
Our personal statement writer service and our personal statement writers, in particular, can provide you with all of the best help and support in order to ensure that you have a completely unique and effective writing personal statements for college a diversity statement that is written perfectly and in a highly effective manner that is specifically targeted to your audience. Through us you will benefit from a highly specialized team with many advantages which also guarantees:
On time delivery, even for rush orders;
Professional writing that is carefully proofread;
Direct contact with your personal statement writer;
Affordable prices with no hidden extras;
Full confidentiality;
Around the clock customer support;
A 100% full satisfaction money back guarantee.
Impressive Diversity Statement Writing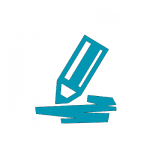 Just as an academic record is important, the personal statement on diversity can really make you stand out from the rest of the people who are competing against you for a limited spot, as with a bachelor's, Masters or a doctorate program. This is why you should look for personal statement writing service review and hire the best service to start your personal statement that you can proudly show off on your next application. Hire us, and we'll make sure to send you on your way to becoming accepted in your program of choice.
Need more than just a diversity statement example? Don't wait – hire us to write diversity statements for you today!