Biology Personal Statement

The Importance of Your Biology Personal Statement
When applying to study biology you may think that the personal statement is not important; however, it will often be one of the most important parts of your application. There will likely be little difference between applicants when it comes to your grades so the deciding factor will more often than not be based on what you have written within your personal statement. If you can write a biological sciences personal statement that can make you stand out you will have ensured that your place is secure.
Writing an Outstanding Biology Personal Statement
Your personal statement has to not only be perfectly written and free of errors; it also has to tell the reader exactly what they want to know about you. This means that you need to do far more than just answering the prompt that has been set for your statement; you need to understand exactly what it is that the committee is looking for.
They will want to accept those candidates that can demonstrate that they have:
A long-standing and real interest in biology;
A clear idea as to how their studies in biology are going to fit within their future career plans;
A valid and compelling reason for wanting to study with them specifically;
The ability to demonstrate that they have the skills to complete their studies.
Tips on How to Write the Best Personal Statement
How to write personal statement examples? If you need someone to provide you with a draft of a statement that you can use as your sample, come to us. Our writers can whip up a simple statement that you can use as your guide.
Not only that but here are some tips on how to make your personal statement stand out:
Make it personal. The idea behind this essay is to share more about your background and areas of expertise. Talk about your skills and your experiences while injecting personality to your writing.
Write a great intro. The introduction will be your bait to hook your readers to want to know more about you. Think of an interesting introduction.
Share facts. All the information you're going to write in your essay should be purely facts. Avoid writing about experiences or even skills that aren't true.
Research the program. It is important that you dedicate time to studying the program that you are interested prior to apply so you will have an idea if this is exactly what you are looking for.
Always edit. Never forget to go over your paper after writing it so you can fix any mistakes that you may have made in the first draft.
The field of Biology is quite competitive as there are plenty of opportunities available here that can enhance your career. Getting a degree in this field means getting more information on various biology courses that you can specialize in no to mention practical application on the knowledge that you gain over the years studying.
Those who will be teaching you are all specialists in their chosen field and will direct you on how to become an expert communicator, educator, and leader the same time.
If you want to pursue a degree in this field, you will need to hand in the following:
Curriculum vitae
Transcript of records
Letters of recommendation
Personal statement
Application form
Who can write my personal statement? If you're wondering who can do this part of your application, don't hesitate to come to us immediately.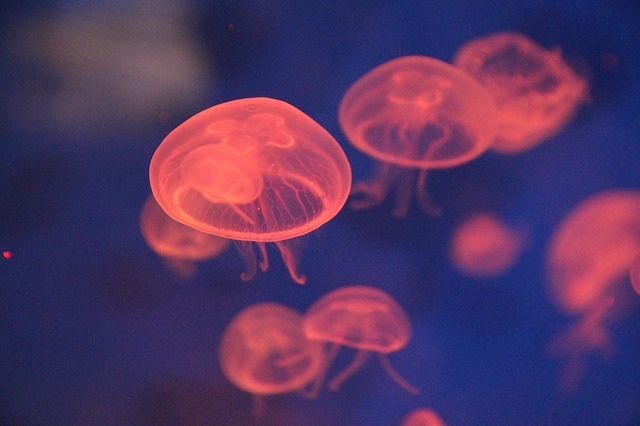 Your Biology Personal Statement Could Be Written by an Expert
Why struggle to write your draft, if you are not a skilled writer or if you don't have the many hours necessary to spend writing a good statement. Turn to us and we will put you in touch with one of our superior personal statement writers. All of our writers have native English skills, degree qualifications and a huge amount of experience in writing successful personal statements for college and university courses and also residency applications. They will be able to write a highly tailored biology personal statement or ophthalmology personal statement that will make you stand out from the many other applicants.
Write My Personal Statement – How Our Service Can Help
It is understandable that you're considering hiring someone to do your statement for you especially when you want to gain an advantage over the other applicants. Unfortunately, not all writing services online can deliver quality paper within the given time frame. This can be quite frustrating especially when you paid a lot for it. This is where our service comes in. Our writing service is quite different from other companies because we employ writers and editors who are degree holders to make it easier for us to pair you with the best service for personal statement writing. The writer who will work on your personal statement will be someone who has a background in biology so that it will be fully customized to the program that you are interested in. We can even review and critique your existing statement too so you will get an idea on whether there are areas of your essay that can be improved to make it more interesting to your readers.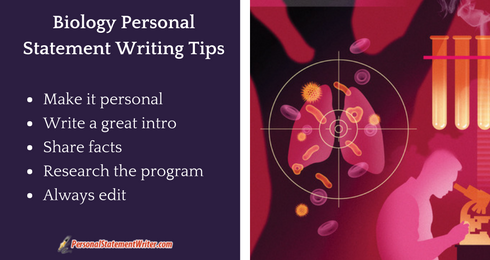 Order Your Biology Personal Statement with Confidence
Not only do we provide you with the very best writers and support through our professional writing website, we also provide you with a money back guarantee. We will work hard to fix any problem that you may encounter and if we cannot make you completely satisfied we will return your money. Your personal statement is fully checked for plagiarism ensuring that it is completely unique as well as being fully checked to eliminate any errors. If you want a highly affordable biology personal statement or emergency medicine personal statement delivered on time to the highest of standards just contact us today.
Hire our writing service today and we'll answer your need on who can write my biology personal statement and fast!