Pediatrics Personal Statement

How Important Is Your Pediatric Residency Personal Statement?
When you look at your application paperwork you will quickly see that the only chance that you have to actually express yourself and explain who you are is within your pediatric personal statement. The decision makers will look at far more than just your grades and which courses that you took. They want to know exactly who you are and if you are going to fit into their program. They can only know this by reading your personal statement pediatrics residency which is why it needs to be the very best.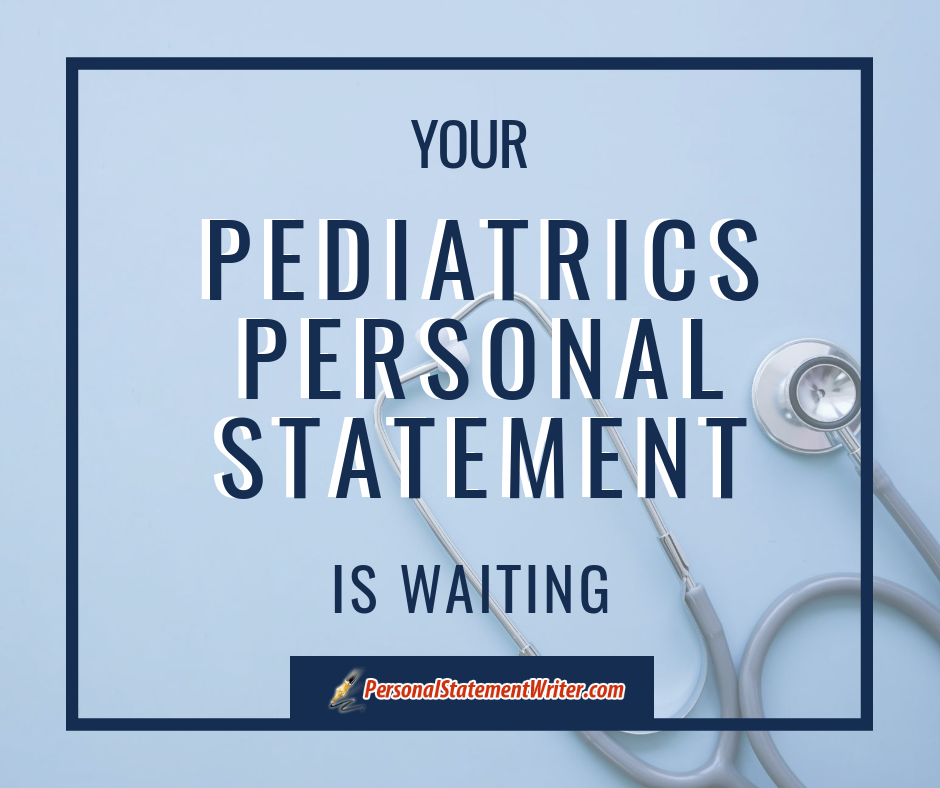 Creating an Outstanding Pediatrics Personal Statement
When you write your personal statement, whether it be urology personal statement or any other one, you will be asked to answer a prompt or simple question. The purpose of this prompt is to ensure that you write about the areas in which they are really interested. On the whole there are only a few areas that they want to know about:
They want to know if you have a very real interest in pediatrics;
They want to know if you plan to continue your studies and your career within this field;
They want to see if you have the skills that they require so that they can be sure you will complete their program;
The always prefer those students that have a valid reason to want to be with them specifically.
Our Experts Will Write Your Pediatrics Personal Statement
Not everyone is a perfect writer and fewer still have the necessary skills to write a personal statement pediatrics that is attention grabbing and compelling. Our professional writers however have the relevant qualifications and experience to ensure that your personal statement is going to boost your chances of being selected. They will work directly with you to understand you, your expectations and your plans so that they can write a pediatrics personal statement that will impress the reader's and get them to see you as someone that should be accepted onto their program.
Guaranteed Pediatrics Personal Statement Writing
There are many academic writing services out there but many are not to be trusted with your money. We provide you with a full money back guarantee so that you can order from us with confidence. We have the very best writers and the best services that you will find online. If we cannot provide you with full satisfaction with your personal statement then we will return your money. Every personal statement is put through a plagiarism check and also completely proofread from end to end. Our highly affordable writing services will provide you with the perfect psychiatry personal statement or pediatrics personal statement.
Don't hesitate to give us a call, if you need help with a pediatrics personal statement!