Great PharmCAS Personal Statement Writing Service

The Importance of Your Pharmacy Personal Statement
Pharmacy is a very popular area in which to study at college and as such places are very fiercely contested. They are oversubscribed and you will have to compete against many other well-qualified applicants that will all want that place just as much as you do. Getting selected therefore requires you to work very hard on your application and personal statements writing so that you will be able to stand out. With many of your competitors having similar qualifications and grades to you, it will come down to your PharmCAS personal statement to make you memorable. Your statement will allow you an opportunity to show the committee reviewing your application just how you are the perfect match to their program. If it is well written and attention grabbing it will give you a significant edge over your competition.
However, it can be very difficult to write something that will be truly capable of making you stand out. This is why many applicants will look for professional help with writing their application essays so that they will have an advantage. Our Specialist services can provide you with exactly the support that you need to craft an attention-grabbing statement and other documents for your PharmCAS application.
What Is Required for Your PharmCAS Submission?
The Pharmacy College Application System (PharmCAS) is the portal through which you will be able to apply to the many Pharm.D. programs offered at schools and colleges. By using their system you will only need to upload all of your requirements the once into their system and then select those programs that you want to apply to.
Find out what the main aspects of CSDCAS application are by clicking here!
Your application should contain all of the following:
Complete the electronic PharmCAS application form
Arrange for your PharmCAS letter of Recommendation (LoR), a minimum of 3 should be requested through the system
PCAT test scores
TOEFL test scores
Complete transcripts
Your Personal statement
You must also check with each one of the programs that you wish to apply to in case they have additional requirements on top of what is required directly through PharmCAS. Our specialist services will be able to help you with the completion of any and all documents that you require for your application, like pharmacy school personal statement.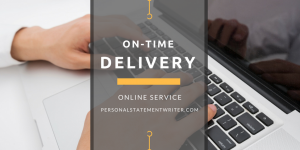 How Can We Help Write Your PharmCAS Letter of Recommendation and Other Documents?
Our services fully understand just what each program is looking for and the process through which your application is made.
We use only fully qualified staff many of which have been working for us for several years. By working with us you will be paired with an expert that has proven themselves many times over with the writing of PharmCAS personal essay and LoRs. They will be:
A holder of a post-graduate degree in pharmacy
Highly qualified in the crafting of personal statements and other admission documents
Fully understands what the application process and committee expectations are
Is able to write in perfect English
Our experts will never copy or use any form of the basic template to create your personal statement PharmCAS. This needs to be unique and attention-grabbing as well as being clearly written about your abilities and hopes for your future. They will work with you and use their knowledge of the expectations of the committee to draw out the specific information that will be required within your statement. All writing will be completed using the information that is provided through you so that your PharmCAS essay is completely personal to you. If you feel that anything requires any form of change then our specialists will provide for unlimited revisions during 30 days until you are fully satisfied with how your pharmacy statement looks.
The Benefits of Our PharmCAS Services
Making a successful application is all that we want for you. We will ensure that the support that we provide will always fully satisfy your expectations and give you the confidence to make your application secure in the knowledge that you will be noticed. All of our help is only provided through appropriately qualified staff that take great pride in the help that they offer you. Everything that we provide for you is always unique and supplied with a plagiarism report for confirmation. We also proofread all writing so that you can be sure that it will be free from any errors. Our confidential services are completely flexible and will always deliver the precise support that you are looking for on time.  With a full satisfaction money back guarantee we are confident that our support will provide you with just the help that you need.
Make your PharmCAS personal statement stand out with the help of our highly qualified specialists here today.