If you find yourself researching on the quality and components of food and nutrition, then getting a degree in this field is worth considering. The core of the program is to train its students on food science, nutrition, as well as food management. Emphasis is usually put on the properties, composition, safety, and quality of foods as well as food ingredients. Students who finish this course can qualify for jobs in food service management, dietetics, and other forms of food industries. Those who are interested in this program will have to submit the following:
Personal statement
Letters of recommendation
Application form
Official transcripts of records
Curriculum vitae/resume
Take into consideration that your nutrition personal statement is an essential component of your application and should be done carefully if you intend to stand out.
How to Write a Compelling Nutrition Personal Statement
Writing a food and nutrition personal statement may be a bit trying for some especially if you are not sure what to write about. The good news is that there are some helpful tips that can get you started such as those below.
Show genuine interest in the course. It's important that you display genuine interest in the program by conducting research on the coursework as well as the demands of the program for its students. This will give you a clearer picture of what is in store for you when you choose this course.
Share your skills and achievements. What skills do you have that you think will help you with food and nutrition? Do you have any achievements that are related to this course? Don't hesitate to talk about this matters as your readers will want to know more about your qualifications.
Exhibit your passion. It is possible to show how passionate you are about this field through detailed examples of previous experiences.
Write professionally. You are expected to deliver the best personal statement there is. Make sure that you write in a professional tone.
Check your work. Always double check your work every time you finish writing to check for grammar errors. This way, you can correct your sentences accordingly so you will be able to submit a personal statement for nutrition that is perfect.
Professionally Written Personal Statement Nutrition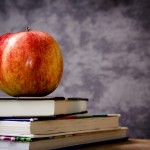 If you're still having a hard time writing a good personal statement for this course, it might be a good idea to look for professional help. Fortunately, you don't have to look far for one because this is what our business is all about. With us, you'll be able to hire professional for writing personal statement.
This also means that you'll be able to work with a writer who knows your background which enables you to be more open to your ideas for your statement. We guarantee that whatever it is that you have in mind about your personal statement, whether it is nutrition or LPC personal statement, we can make it happen. You only need to send your order to us and we'll show you what we can do.
Quality Service on Hand
It is understandable that you'll be considering hiring a professional writer to work on your nutrition personal statement. With that being said, make sure that you choose our service if you are looking for quality results. With our years of experience, we are confident that we'll be able to deliver a fully customized statement that will set you apart from other applicants in no time.
Order your nutrition personal statement from us and we'll deliver the best statement at the cheapest price possible!