MPH Personal Statement Writing Service
Our professional personal essay writers specialize in helping students who are writing their MPH application by creating quality MPH applications that really shine. We know that many times, there are different part of a MPH application that challenge students and that it is essential for any student looking to get into a MPH program. Plus, we have plenty of secrets that can help you get the assistance that you need for your upcoming admissions program.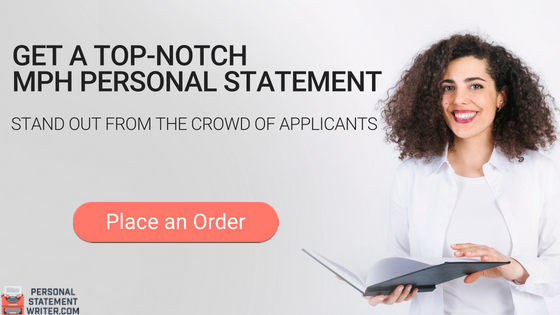 Five Secrets of Successful MPH Admissions
At our company we know that you are turning to us to get admissions documents that you can be proud of. We can do that and much more. We also will help you by providing you with the five top secrets of a successful MPH admission. Here are some of our professional industry insights that we offer to our clients when writing their MPH admissions essay:
A quality MPH admissions essay will talk about your passion for the health field. Include personal experiences and past stories to help support your claims.
Explain your accomplishments in detail. Make sure that you are also acknowledging any issues that you may have had (bad grades, poor test scores) and explain them. Being upfront is always a bonus.
Provide insight on why you chose that specific school. Show the school why you would be a good fit.
Showcase that you have researched the school and that you know who you are sending your letter to. Instead of saying "to whom it may concern" put the person's exact name on the letter
End your personal statement for MPH program with a memorable statement. This is the last thing that the admissions office will remember about you.
These secrets are what can help you succeed with your upcoming MPH school application. Of course, the biggest secret to success is turning to one of our professional writers for help in writing a medical school personal statement for you.

Common Mistakes You Should Avoid in Writing MPH Personal Statement
Writing MPH personal statement is not a child's play, however, most of the people don't take it seriously and make some common mistake while writing MPH personal statement. Here are few mistakes, which you should avoid.
Don't copy from the internet: your personal statement should be an original piece of your writing. The Internet offers a lot of samples and MPH personal statement example, and students usually copy them. The admission committee will get you at once and you will never get admission.
Don't apply with the same personal statement: if you are applying to more than one institution, make sure you write a new personalized MPH personal statement for every institution. A single statement for a number of places will not serve the purpose.
Don't send a haphazard statement: take your personal statement seriously. Write it in an organized way, a haphazard statement will lead you to nowhere.
Don't send without review and editing: majority of the students send personal statement without review that is a big mistake. Don't send without review. Edit your personal statement many times. Show it to a senior, make necessary changes again and then send.
What We Offer with Our MPH Essays Writing Services
If you are looking for assistance with your MPH application documents you will find that we are here to help you in any way possible. This is why we offer a variety of services designed with you in mind; not only assistance with your resume or application essay or with Johns Hopkins MPH personal statement but with your entire admissions package as well. No matter what type of help you need we are here for you. Plus our team of professional writers has even more admission essay secrets for you to explore.
What Application Documents We Can Help With
If you are busy in some other tasks, or you have no idea about writing MPH essays, we are here to help you. We have a team of experts, who can help you in writing any technical document. Essay, SOP or letter of recommendation, they are not like any other ordinary documents. There are certain requirements, which should be fulfilled, when writing these documents. These documents are of great importance, when it comes to getting admission. If you cannot write it properly, you may fail to get admission. So, let our experts help you to write any technical document and increase your chances to get admission in your dream institution.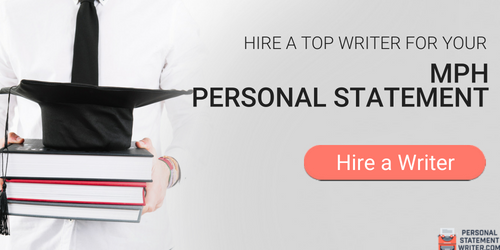 How to Order Our Services
It is very easy to order our services. Visit our page and find the "order now" button, which is very prominent. Click on the button and you will be get directed to the order page. You have to provide your personal details, like contact number, which are kept strictly confidential. After that, you will be asked about the details of your order. You have to provide the information like nature of the document, a number of pages and type of service you are looking for. Next step is to make payment in your preferred mode and that's it!
Writing MPH personal statement is not an easy job, let our experts help you. Call us now!