Pharmacology is basically the study of medicine or drugs and how they affect patients. Pursuing a degree in pharmacy is the best course to take if you are interested in patient and population-based care. Those who will be taking up this course will be taught in-depth knowledge on the structure and effects of drug medications as well as understand how they should be used to treat various illnesses, their proper dosage, as well as a method of administering the medication. To get to this program you need to write a powerful personal statement and for that, you might consider using a professional personal statement service.
This program is designed to provide its students with clinical and scientific foundations, communication and interpersonal skills, systems-based practice, practical learning and development, and professionalism. Both theoretical and practical training will be experienced by students under the tutelage of licensed pharmacologists. Those who are interested in taking up this course should submit the following requirements:
Personal statement
Official transcripts of records
Completed application form
Letters of recommendation
Curriculum vitae
If you're having some difficulties writing your pharmacology personal statement, you might want to look for pharmacology personal statement example to get an idea on how to write yours. Also, if you're interested in pharmacy programs, go through article about PharmCAS personal statement, to find out some requirements of this system.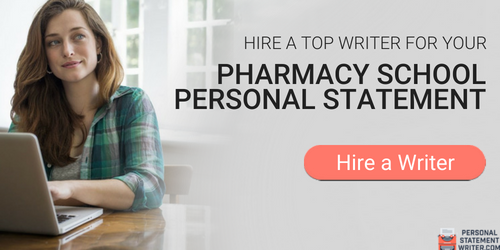 Top 5 Pharmacy School Worth Applying To
Here is a list of 5 top best Pharmacy school in the world that you can apply to:
This is one of the best pharmacy schools in the world where you can study comfortably with all the necessary facility and research facility. They also offer a scholarship for students. Read about ASHP PhORCAS on our site.
List of specialty:
Pharmacology
Molecular pharmacology
Translational pharmacology
The University of Cambridge is a special institution that is considered the most known and reputable school for the pharmacist. Students have the opportunity to participate in real practice and studies that will guarantee their future as a pharmacist.
List of specialty:
Cellular neuroscience
Systems neuroscience
Cell signalling and ion
Drug transport
National University of Singapore
The National University of Singapore (NUS) is known for its leadership in life science, pharmacy and pharmacology. They have a different type of department offering courses for undergraduate and postgraduate students.
List of specialty:
Neuropharmacology
Cardiovascular pharmacology
Pharmacokinetics
Preclinical toxicology
Pharmacology of inflammation.
University of Oxford is one of the top-rated Pharmacology school, it might be difficult to graduate because of its high standards, faculty and studying material. Their fees are expensive but for the brighter student they will be cut.
List of specialty:
Molecular pharmacology
Cardiac pharmacology
Neuropharmacology
Cell signalling
Pharmacogenetic
Faculty of Pharmacy and Pharmaceutical Sciences in Monash University offers a wide range of courses for undergraduate and postgraduate students including pharmaceutical science, pharmacy and commerce.
List of specialty:
Drug candidate optimization
Drug delivery systems
Medicinal chemistry
Medicine use and safety
Advice on How to Write Your Pharmacology Personal Statement
If you look at pharmacy school personal statement examples you will find that most of them are formatted in essay form where there is an introduction, body, and conclusion. Of course, there is more to your personal statement than this. How can you make your personal statement for pharmacology impressive? Here are a few tips that you might want to try out.
Write the first draft with sharing your reasons. One thing that your personal statement should have is what made you pursue this course. So just start writing. There is no better way to get your statement done than to put your pen on paper and start writing. Jot down your reasons and from there choose the three best that you can incorporate into your paper.
Highlight your strengths and focus on your skills. Another factor that needs to be present in your statement is your skills. Your strengths are what your readers will like to know as these will tell them whether you are qualified for the program or not. If you show skills that are needed in pharmacology, don't hesitate to write about them. Keep in mind that the goal of your personal statement is to convince the admissions officer that you have what it takes to do well in this course.
Share your goals and don't forget about your experiences. It's always a good idea to mention your goals. It would help if you can tie the mission statement of the course to what you see yourself in the future. For your readers to gauge whether you have the passion for this field, sharing your experiences that are related to the course is a must.
Keep it real. Although you want to put yourself in a good light by adding some skills that you don't have, you're better off writing the facts instead. Admissions officers can smell a lie a mile away.
Always proofread and edit your work. Never send a personal statement that hasn't been proofread and edited. If you must, hire a writing service that offers proofreading and editing services. This way, you won't have to worry about missing any errors in your paper and correct weak sentences so they will work nicely with the rest of your application.
With these steps in mind, it will be easier for you to draft a personal statement that will pique the interest of your readers.
Mistakes to Avoid in Pharmacy School Statement
Avoid clichés. Everyone who is applying is "passionate" about pharmacy.
Do not focus on academic achievements. Everyone applying has top scores.
Do not mention test scores, unless there is a story behind it. These are on your application.
Don't forget to explain anything on your application that could be detrimental to your qualifications – i.e. explain a bad grade on your transcript.
Don't use general statements that could be on anyone else's statement.
Don't be overly wordy and try to show off your vocabulary. Often times, this backfires.
Don't jump around in your ideas. Pick one story and stick to it.
Don't forget to highlight any relevant experience.
Be sure to avoid any grammatical and spelling mistakes – often times word processing applications can't catch everything!
Don't forget to have at least one person look your essay over for clarity.
Where to Get Pharmacy School Personal Statement Sample
Most likely the first place that you will go to for some samples is the internet which isn't a bad idea since you can gain access to thousands of written samples in just a few seconds. However, sifting through these samples just to find the right one can be tedious so why not get one from our writing service? Aside from getting access to quality samples, you can also take advantage of our proofreading and editing service especially if you have an existing statement already. If not, why not place an order for a personal statement that will be built from scratch? We have professional writers with a background in every field who can work on your order to produce the best statement there is on every topic, whether it is personal statement for biochemistry or pharmacy.
Who Can Give Pharmacology Help?
It's quite frustrating to end up with a personal statement that doesn't really convey what you have in mind. Instead of wasting time worrying about how to build a great statement, why not choose to hire our writing service instead? What our business can do for you is to pair you with a writer who has in-depth knowledge about pharmacology so that you will end up with a fully customized personal statement to go along with your application. Not only that, but our writers will listen to what you have to say when it comes to the contents of your paper so you will get a statement that contains the information you wish to convey. We take pride in the fact that we can deliver quality statements no matter how fast you need one and in any field. So it doesn't matter if you need pharmacology or writing personal statements, you'll be satisfied with the result. You only need to send your paper to us, pay the fee, and wait for your writer to get in touch with you.
About Our Pharmacy School Personal Statement Writing Service
When it comes to your pharmacy school personal statement, don't hesitate to choose our service. We've been in this business for years now and we know how to develop fully customized statements that are appropriate for the course. What's more, we provide cheap rates to our clients so that they can work within the budget that they have. There is no need to worry about paying a lot for quality service because you can get one from us at low prices. This doesn't mean that your paper won't be of the highest quality. On the contrary, you will find that you are going to get the best deal there is in no time.
At our professional pharmacy school application writing company, we specialize in helping students who are applying to pharmacy school programs by creating personal statements that really shine. When you are looking for help with writing an application for business school, that will help your application stand out then we are here to help you in any way possible. Just contact us yourself to see what type of help we may be able to offer you. We know that applying to pharmacy school can be difficult, but we are here to help you along the way in any way that we can.
Your pharmacology personal statement is guaranteed to impress the right people especially when you let us write it for you. Based on the information that you send us, we will draft a paper that reflects your best attributes so that your readers will be able to discern what makes you the ideal candidate for the program. All that you have to do is send your order to us, and we'll take care of the hard work for you.
What We Offer with Our Personal Statement for Pharmacy School Writing
If you are looking for assistance with your personal statement for pharmacy school, you will find that we are here to help you in any way that we can. This is why we offer a variety of services designed with you and your needs in mind. We know the pharmacy school personal statement process inside and out and use this knowledge to help you get the application that you deserve. We offer quality personal statement writing services with everything best help with personal statements with editing to complete essay creation and resume writing services so you can get the personal statements for pharmacy school you need.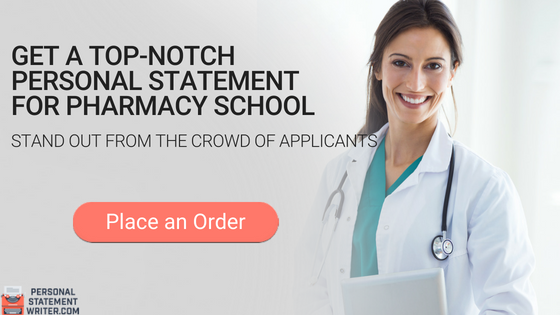 The Benefits of Choosing Our Personal Statement Writers
At our company, we know that you are turning to us to get a personal statement pharmacy schools will love. We can do that and much more. We offer all types of benefits with our company including:
24/7 customer care support from our dedicated customer care team;
Help from writers who truly know the pharmacy school application process;
Free revisions on paper until it is to your liking;
Assistance with a personal statement for pharmacy school, designed with you in mind;
Affordable pricing designed for students;
100% money back guarantee;
Quick delivery on all papers and documents;
Plagiarism free documents.
Turning to Our Pharmacy School Personal Statement Writing Service Is a Risk-Free Choice
While there are many benefits of turning to our pharmacy school personal statements writing services, one of the biggest benefits of our professional writing company is that turning to us is a risk-free decision. This is because our professional writing services from expert personal statement writers come with a complete money back guarantee. This means there is no risk involved with coming to us professional personal statement writing help.
If you are interested in getting started with our professional pharmacy school writing services then all you have to do is to contact us today!