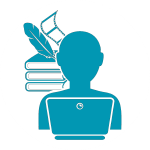 Personal statements often accompany some of the most important and stressful parts of your life, you need to write them when trying to get into school, or trying to get a job, when you need to express to an institution who you are and why you are deserving, beyond things like qualifications and accomplishments, but by who you are as a person. The problem is that writing a good personal statement can, in fact, be very difficult, mostly because of the fact that you have to encapsulate and communicate so much in just a few words, it's a challenge in being concise and being powerful, in finding a way to communicate a lot in a little.
6 Reasons to Choose Our Personal Statement Writer
Native Speakers
We write naturally to help eliminate problems with grammar and other error that could make a mess of your work.
100% Full Confidentiality
The security and confidentiality of your personal information are paramount to us. We guarantee your privacy through no third party access to your information.
Unlimited free revisions
We strive to get it right from the first instance but we understand that there would always be ther need for revisions. So feel free to request as much revisions as your work requires.
Plagiarism Free
Because we have a reputation to maintain, you only get 100% original and unique content from us. Every aspect of your content comes as well-researched and written from the scratch.
Timely Delivery
Timing is at the heart of our relationship with our clients. Because we value your time and confidence in us we help save your time by delivering promptly.
Support 24/7
Get all the support you need to excel in your academics. We are just a call, chat or mail away anytime and any day of the week.
Professional Help with Personal Statement Writing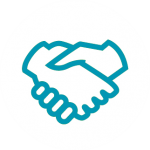 There's a knack to personal statement writing, it's about finding a way to balance the content of your personal statement with the content of the rest of your application, about choosing a goal or something you want to communicate to the institution and then find ways to weave it into your application and express who you are. This is what a great personal statement writer does, and though most people don't have the expertise or the time to accomplish personal statement writing of this level, that's what you have us professional personal statement help or personal essay writers for, to get you the personal statements you're looking for that will get you where you want to go! Personal statements are some of the most important documents in your life, you have to find a way to get a statement that will win people over to you, that will subtly weave traits into your person while backing up your qualifications and accomplishments in the resume.

Personal Statements Writing Services We Offer
The personal statement is the document that indirectly decides your future. Any lacking in the personal statements writing can snatch your dream of getting admission in your ideal institute or enjoying an awesome job. Today, most of the students understand this reality and ask the professional writing services to write my personal statement for me. We offer the best writing, editing, and proofreading services to all those clients, who want to secure their future by preparing a graduate school, medical school, law school or college personal statement. Let's have a look at the details of our personal statement services:

Writing the Personal Statement
People who need a good personal statement to get admission in their dream institute or winning their favorite job, always ask to help me write my personal statement. We offer best personal statement writing services to our valued clients thanks to professional personal statement writers. To hire a writer for personal statement, just contact us and get 100% customized personal statement within committed time and highly economical rates.
Editing the Personal Statement
Besides asking us to write personal statement for me, you can also hire our professional services to edit your personal statement. If you have tried to become a personal writer by writing a personal statement, our personal statement writer can easily edit this already written personal statement exactly according to your requirements within amazing discount rates.
Proofreading the Personal Statement
Either you are asking to write me a personal statement or proofread the document that you have prepared yourself; our professional personal statement writers will never disappoint you in any sort of service. Just feel free to ask us to help me write my personal statement and we will provide you best services in writing, editing or proofreading at affordable rates.
Meet the Best Personal Statement Writers Team!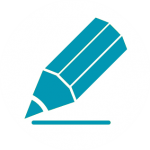 Our professional personal statement writers are the best in the business, they know all the ins and outs, tricks and techniques to personal statement writing, we even have professional paper writers and professional essay writers of all kinds with different skills and experiences that you can trust. All of them have a great experience and high academic degree. We ensure that you will enjoy working with our experts since we offer an individual approach to each client. Our writers understand the importance of timely submission and therefore they work round the clock to meet the tightest deadline.

Our Guarantees
On-time delivery. We provide guaranteed on-time delivery service for writing, editing or proofreading of your college or school personal statement.
Reliable service. We strictly take care of the privacy of our client's thanks to our highly reliable personal statement service.
Personal approach. We make sure you will get a 100% customized personal statement.
How to Hire a Writer for Personal Statement
Follow the steps mentioned below to order our personal statement services:
Click on "Order Now" button located at bottom of each page of our website. It will lead you to our order page.
Fill up "Personal Information", "Order Information" and type of the desired service.
Choose anyone package from available choices of personal statement packages.
If you need someone preferred writer, you can select its name and can upload a file in case of editing or proofreading services.
The total price will be automatically calculated according to your selected options and will appear in front of you.
Now choose the mode of payment and submit the form.
Our writer will immediately start working on your order and will deliver you the task within the specified time limit.
Our professional personal statement writers provide guaranteed 100% customized and best written personal statement within committed time and affordable rates!