Safe VMCAS Personal Statement Writing Service

The Importance of Your VMCAS Personal Statement
You will not be alone in applying to become a vet as program places are in very high demand. You will find that you will be competing against many others all wanting to gain the place that you are chasing. Therefore to get your place you will have to make your application really stand out from the crowd so that you will be the one selected. Your VMCAS personal statement will often be the only way that you have of standing out from the others. It needs to be written in an attention-grabbing way that will make your statement memorable while clearly showing that you are an ideal person to be accepted into their program. Our professional personal statement service is ready to help you with this.
Writing that attention grabbing personal statement for veterinary applications is not a simple task and most students are going to have difficulties. This is why you may want to decide to gain an edge by using our professional and proven writing and editing services for help with your VMCAS application.
How Can We Help with Your VMCAS Application?
The Veterinary Medical College Application Services (VMCAS) is run through the Association of American Veterinary Medical Colleges (AAVMC). It provides you with a single portal through which to make your application to the many different programs that are available online so that you don't have to use multiple systems. Through the VMCAS you will only need to upload all of your application documents just the once and they will then be accessed by the different programs that you select to apply to. Our services can help you to prepare any or even all of the different documents that will be required as part of your application:
VMCAS electronic application form
Transcripts from all colleges and schools attended
GRE result scores
Your VMCAS personal statement
Three Letters of Recommendation (You nominate the recommenders and they will upload the letter directly to the system)
All documentation must be uploaded before you are then allowed to start applying to the available programs. Each college that you apply to will then be able to review the documentation that you have uploaded. You must also check every individual program that you are applying to in case they have supplementary requirements that you will have to provide.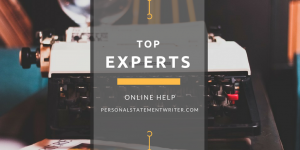 Our VMCAS Services Are Provided through Experts
As you can imagine even if someone is an excellent writer they are not going to be able to help with your application if they don't understand the requirements of veterinary medicine or the application process. This is where our writing services will provide you with an advantage over many others online. We provide our support through specialists that hold postgraduate degrees in the areas in which they work ensuring that you always work with an expert. They will have many years of experience with the writing of personal statements and other documents and fully understand the process and requirements for application.
ASHP PhORCAS admission paper help is right here! Check out the link!
Your personal statement needs to be clearly written about you and not appear generic or copied. This is why we provide all of our clients with direct communication with our experts. This allows them to help you to draw out the information that the committee will be looking for and to tailor your writing to fully reflect those expectations. Your writing will be done totally from scratch and our experts will ensure that it will be attention grabbing right from the opening lines. You will be able to review the work for accuracy and to ensure that it is written exactly how you want it to appear. If you feel that any changes are needed then our services offer unlimited revisions until you can confidently submit your personal statement or any other of your application documents.
The Benefits of Working with Our Personal Statement Services
If you have looked at any VMCAS personal statement examples you will already be familiar with the very high standards that are required if you want to get noticed. Our experts are qualified and proven in their fields and will work with you tirelessly to achieve the very best results from your writing.
What they provide is always delivered in a unique manner and you will be provided with a plagiarism report with your writing to show that it is 100% original to you. We also offer to proofread on all services free of charge so that you will always receive editing and writing support that is free of errors. Our confidential and very reliable services always deliver your help on time and it is covered through our money back satisfaction guarantee.
To get the best results from your application just get in touch with our VMCAS personal statement writing and editing services here today for affordable help that you can rely on.