Paramedics are considered to be the highest level when it comes to emergency medical personnel. They are the ones who provide advanced care to patients who are being taken to hospitals during emergency situations. The program for paramedics teaches its student's classroom instructions and practical applications of theories and principles to ensure that they understand their tasks.
Among the subjects that they will take up include anatomy, physiology, pre-hospital pharmacology, as well as advanced life support. Those who are interested in this career should first complete the training program as well as get basic training as EMT and acquire work experience. It would also help for you to submit the following:
Curriculum vitae
Letters of recommendation
Official transcript of records
Personal statement
If you're having trouble writing your paramedic practice personal statement or good physiotherapy personal statement you shouldn't hesitate to come to us. Our writing service can provide you the assistance you need to get the best statement for your application.
Need to Know How to Write Paramedic Practice Personal Statement?
Jot down your characteristics and traits. One of the best ways for you to deliver an impressive statement is to know what characteristics and traits you have that are relevant to the program. From here, you can choose the best ones that will work in your favor.
Write from the heart. Writing from the heart is one of the best ways to come up with a personal statement that stands out. You can write the best personal statement. Let your words flow.
Share your reasons. It's important that you talk about what prompted you to pursue this course. Share your thoughts about the matter and show your readers how this program will be able to help you become an expert in this field.
Talk about your skills. Tell your readers what skills you have that will be an advantage to the school as well as the medical field. You can write about experiences where these skills played an important part.
Be honest. There is nothing worse than writing a statement that is filled with fictitious experiences and skills. Your goal is to show your readers a glimpse of who you are outside the classroom without resorting to telling lies.
Who Can Provide Paramedic Personal Statement Examples?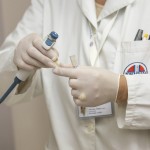 You're probably thinking that you should get your hands on samples of personal statement for paramedic. This is a good choice because you will be able to get ideas from what others have written. Our writing service has several samples online that you can review in case you're having a hard time putting together your own statement. Of course, this isn't the only thing that our service is good for.
You can also take advantage of our proofreading, editing, and writing service if you feel that your personal statement needs more work. What sets us apart from other writing services is the fact that we have professional writers who are degree holders on hand that enables us to pair you with a writer who has a background in paramedics. Once you send your order to us, you can rest easy knowing that your paper will be handled by the experts.
Work with the Pros
When it comes to writing your paramedic practice personal statement, don't hesitate to come to us. Our writing business has been around for years now and we know exactly how to customize a statement that will impress the admissions officer. We take pride in the fact that our writers can deliver quality paper no matter how fast it is needed and in no matter which field, for example, for paramedic or physician assistant personal statement examples.
Choose our writing service and we'll deliver the best paramedic practice personal statement on time!