How Important Is Your OTCAS Personal Statement?
One of your requirements when applying to an occupational therapy program through OTCAS (Occupational Therapy Centralized Application Service) is your personal statement. Along with your other prerequisites for occupational therapy it will be submitted to the programs that you are applying to. Your OTCAS personal statement will often be one of the most important parts of your application as often many other applicants will have very similar results to you and it is your personal statement that enables you to be able to stand out.
But writing a good personal statement for occupational therapy is not as simple as it seems. Many applicants will spend many weeks writing and revising their personal statements and still not be happy. The following are some helpful tips for writing your OTCAS personal statement as well as UF essay.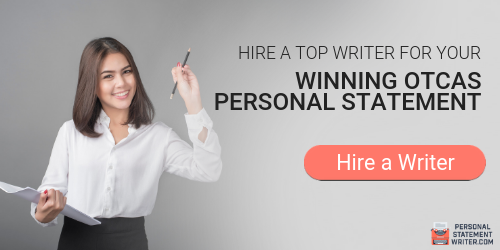 Requirements for OTCAS Program
The document information for OTCAS program should be added in the form of some points for addressing in the personal statement. However, you are required to submit the prior educational and professional documents. Expressing the ideas effectively and clearly is important by writing a short essay based on personal goals. Remember that the previous professional experience is always counted for the assured selection.
Top-Rated Universities That Offer OTCAS Programs
There are numerous universities that offer valuable opportunities of studying in OTCAS program. Some prominent names are being shared here.
You don't need to think twice before applying to any of such universities for admission in OTCAS program. Make sure that you have adequate relevant work experience and good previous educational record to get shortlisted for the program. All of these institutions only select the candidates on merit basis.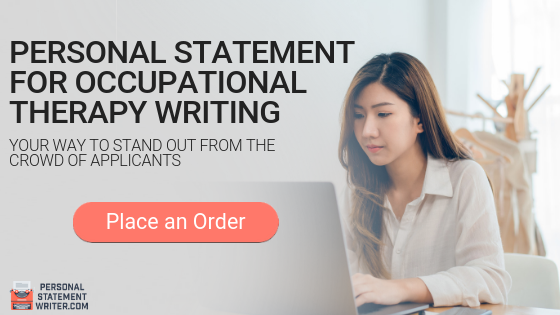 What Should You Include in Your Personal Statement for Occupational Therapy?
Your occupational therapy personal statement has got to communicate the right information to the reader if you want to ensure that you are going to have any chance of selection. Typically this will mean that you will need to cover all of the following questions within your statement:
Why I selected OT as a career? Show why you have a real interest in occupational therapy. Describe when and how the interest started and how you have followed your interest. If possible, provide real samples from your life – true stories touch.
How an OT degree relates to my immediate and long-term professional goals? Show that you have a need to study this program and that it is part of your career plan. Show that it will help you achieve where you want to be in the next several years.
How will my personal, educational, and professional background help me achieve my goals? Demonstrate that you have the specific skills and background that they are looking for using clear examples of how you have used them.
Reasons for pursuing a degree? Show that you need a degree for your own personal development and that you need it for your future career. Where possible give specific reasons for choosing a particular program and your further plans and goals.
Some Additional Guide
Before applying to this program in any university, it is recommended to get some know-how about the fee structure and other details. Many of the universities charge $45 for each OTCAS program. However, applying to this program requires you to pay $125 once. The online process of application is offered by all the institutions for this program. There are few questions directed to the admission office of OT program. These are requests for deadline extensions, supplemental fees, and applications, websites, review criteria, minimum course requirements, admission decisions and policies. Try to install the updated version of your internet browser and get all the required plugins. Read out the instructions properly to deal with all of the steps in an ideal manner. Remember that sending supplemental fee is mandatory for the university.
We Can Help Write Your Personal Statement for OTCAS Application
We can provide you with all of the help and support that you need when writing your OTCAS personal statement. We provide our services through writing personal statement with expert that will work with you one on one to develop your perfectly written and attention-grabbing OTCAS personal statement.

They will only write an original text based on what they learn from you and targeted specifically towards your application. Through our services you will benefit from all of the following:
Writers that are qualified with a Masters or PhD degree relevant to your application
Unlimited revisions to all work provided
Ordering and support easily accessed 24/7 online
Highly affordable rates with regular discounts
A rapid turnaround and delivery within agreed deadlines
Proofreading free of charge to a very high standard
Plagiarism testing to confirm your statement is unique
Full satisfaction money back guarantee
So if you are looking for completely professional help with your OTCAS personal statement just contact our experts here for reliable and confidential help that you can trust!