Professional HAMPCAS Personal Statement Help

The Importance of a Well Written Personal Statement
Your HAMPCAS personal statement may only be one part of your application but it will often be the most important part. Many of the people competing for a place against you are going to have fairly similar grades, so the personal statement is the only part of your application that you have any real control over through which you can influence the outcome.
A well written personal statement or statement of purpose for healthcare administration can help you to make your application stand out. It needs to clearly show that you are an ideal candidate and perfectly suited for their program in every way. However, achieving a standard of writing to achieve this is not going to be easy.
Most applicants struggle with writing an effective personal statement and this is why many will turn to our professional help. Through our best personal statement writers services, you will find all of the help that you need to ensure that your statement and other application documents will make you stand out. Our experts are some of the best that you will find online and are totally dedicated to ensuring that you will be able to submit top quality documents.
What Are the HAMPCAS Requirements for Application
HAMPCAS is the Health Administration, Management & Policy Centralized Application Service and offers you a single route to make multiple applications in this area. Through their portal, you will be able to upload all of the information that will be expected by each of the programs that you wish to apply to. The requirements that are required are:
The electronic application form
Transcripts from all colleges attended
Standardized test results; check each program as to the specific tests that they expect uploaded such as:

GRE
GMAT
LSAT
MCAT
IELTS
TOEFL
PCAT

Letters of recommendation
Licenses and certifications
Statement of purpose or personal statement
Always check the relevant website for each program that you want to apply to so that you can submit any additional requirements that they may have.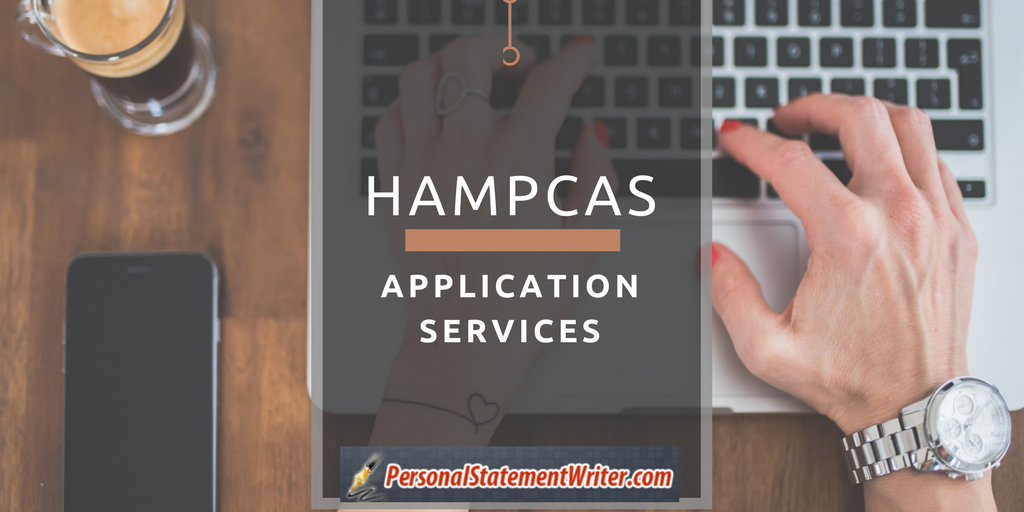 We Work with You When Writing Your Healthcare Administration Personal Statement
A personal statement just as the name suggests is personal to you. It cannot be something that can be generically written about anyone, nor can it be copied from what others have already written. So there is no point trying to rewrite any healthcare administration personal statement examples to try to make them fit you.
Our experts work with you directly through our online services so that they can draw out the information that the committee will want to know about you. They will help you to tailor a statement that fully reflects the expectations of the committee in a way that will fully grab their attention right from your opening line. All work is done without any copying and you are entitled to unlimited revisions should you feel that there are any changes needed to what has been written.
Writing APPACAS personal statement can be easy with our help. Don`t hesitate to contact us.
Our Experts Offer Specialized Support
There are many services that are out there online but few are going to be able to provide you with the specialized help that you really need. We offer our services from a pool of highly qualified staff, many of which have been working for us for 5 years or more. This ensures that we always provide you with an expert that has proven their ability many times over with our clients.
They will hold a post-graduate degree in a relevant field and will have many years of experience with the writing of personal statements and other application documents. They fully understand the application process and what the committee wants to see.
The Benefits of Our Application Services for Healthcare Administration
Submitting an attention-grabbing and effective application is easy with the help of our specialists. They are some of the best that you are ever going to find online and are totally dedicated to ensuring that you will be able to submit your personal statement and other documents confidently.
Everything that we provide for you is always delivered to you quickly and within the agreed deadline for your services. It will be totally covered by our money back satisfaction guarantee as well as being fully tested for plagiarism and expertly proofread.
If you want effective and confidential help with your HAMPCAS personal statement that you can afford just get in touch with our reliable specialists here today.