Hire Professional ChiroCAS Personal Statement Experts

The Importance of Your Chiropractic Personal Statement
If you want to study as a chiropractor then you will need to out compete for the many others that have the same ambition as you. Many places are oversubscribed so if you want to be accepted onto a program you have to make your application stand out. This is often not possible with just your grades and other qualifications as they will be likely to be similar to many other applicants.
Your ChiroCAS personal statement will often be the only document under your control that you can use to get your application noticed. If you are able to write it in a highly persuasive style then you have a good chance of making yourself memorable with the committee. But writing a statement that can do this is not a simple task.Most applicants will not be able to create my personal statement that is going to really sell them effectively to the committee. So using a professional service such as ours can give you a real advantage with your application. We can help to ensure that your personal statement and other application requirements are completed perfectly.
ChiroCAS Application Requirements
The Association of Chiropractic Colleges (ACC) provide the Chiropractic Centralized Application Service (ChiroCAS). This provides you with a single portal through which you will be able to apply to all of the participating colleges and schools. All of your requirements need to be uploaded through their system and you will then be able to select the specific colleges that you wish to apply to.
Our specialized services can help you with all of the requirements that you will be asked to upload:
Transcripts
Online application form
Letters of recommendation
Details of prerequisite courses attended
ChiroCAS personal statement
Chiropractic essay
Each program that you are applying to should also be checked in case there are any additional requirements that need to be supplied separately.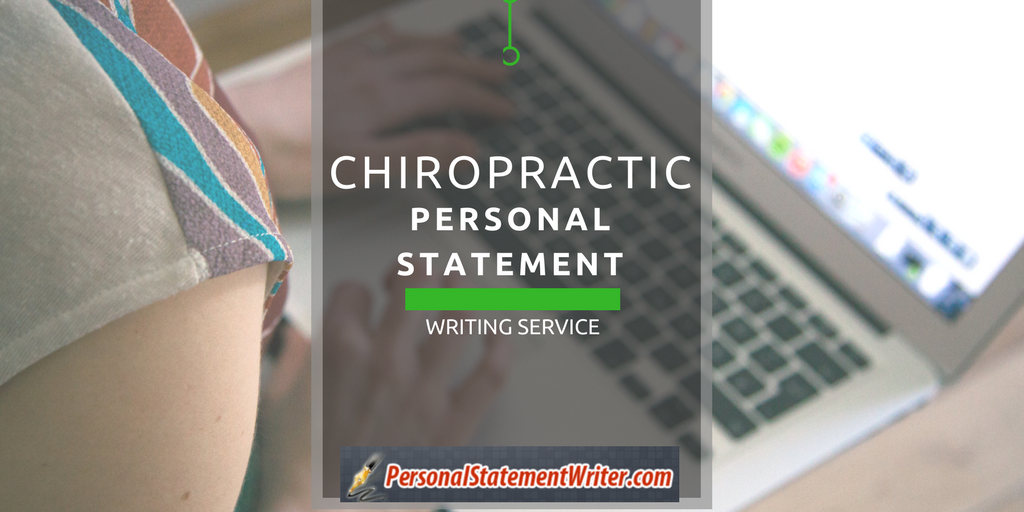 We Work with You on Your Chiropractic Personal Statement
A personal statement is written about you, it is not something that can just be copied or based on a simple template. Your statement has to be written from scratch and carefully tailored to show how well you meet the expectations of the chiropractic program that you are applying to.
We achieve excellence in this area because our experts are able to work with you to produce that very personal statement. They know what information is required and will work with you to ensure that it is included effectively within your writing. They know just how to write your statement in a way that will make you stand out from the other applicants. Should you, however, feel that changes are needed then our statement offers unlimited revisions until you are happy with the results.
Don`t ask yourself how to write PASS ADEA personal statement. Just start to do it with our help.
Our Writers and Editors Are Experts in Their Field
Writing a personal statement does not just require you to know how to write. You need to understand both the subject area and the application requirements. This is why we always provide you with an expert to work with. With more than 5 years of experience in this area, our services have a team of well qualified and proven staff that can be called on to help you.
By working with us you will be paired with a specialist that is:
A holder of a higher level chiropractic degree
Very experienced in writing application documents
Knows what is expected within your personal statement
Understands the full application process
Can write in effective clear English
The Benefits of Working with Us
Through our specialized services, you are always going to benefit from the support of true experts in your area of application. Our staff works with you throughout the writing and editing process to ensure that you always get exactly the results that you are looking for on time every time.
Through our services, you will always benefit from proofreading on all services so that there are no errors in anything that you submit. All work is also always unique to you and we provide a plagiarism report to confirm it. Our confidential services are provided at a reasonable price and will be covered by a full satisfaction money back guarantee. Give your application a real boost with the help of our highly professional and effective ChiroCAS personal statement writing services.
Give your application a real boost with the help of our highly professional and effective ChiroCAS personal statement writing services.