The zoology program is all about the evolution and diversity of animals as well as the methods that zoologists use to study them. Those who will be taking up this course will be taught the form, function, not to mention the behavior of animals as they adapt to their environment. Professors in this field are those who are active in research as they have the experience as well as skills needed to train new zoologists on how to approach this field with enthusiasm, wonder, and commitment to finding new theories to put into practice. For those who are interested in pursuing a degree in zoology, you will need to submit a zoology personal statement as well as:
Duly accomplished application paper
Official transcripts of records
Letters of recommendation
Curriculum vitae or resume
5 Tips to Writing Your Zoology Personal Statement
Are you wondering how to create best personal statement for zoology? Here are five tips that you can try.
Create a draft. Just write what you have in mind without minding format and word count. Let the words flow so to speak.
Concentrate on your strengths. If you want to convince your readers that you are qualified for the program, you will have to talk about your strengths. Focus on them in your paper and don't forget to add details.
Work on your introduction. Keep in mind that the first paragraph of your paper should be enticing so your readers would want to read more about you.
Use your own voice. There is always a tendency for you to copy how others write but this may make you sound like a robot especially when there is no warmth in your writing. Stick with your own writing style and use your own tone but make sure that you keep things professional.
Proofread. Make sure that you proofread your work before you submit it. There is always a chance that there are some grammar problems that you may have missed in your draft.
Reliable Writing Service for Personal Statement Zoology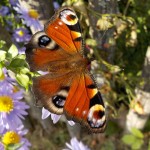 It's great that you're looking at professional personal statement examples but if you feel that you're better off with an expert writer working on your paper then don't hesitate to hire our service. What makes us the best choice is the fact that you will be working with professional writers right from the start. When you place your order with us, we'll assign a writer who has a background in zoology to work on your paper using the information that you provide us with.
Your writer will get in touch with you to show you a draft of your paper so you can give your feedback. If you want to revise your paper, we'll do so using your feedback. We'll continue revising until you are satisfied with the results. What's great about hiring our service is that you can get big savings because our rates are considerably cheaper compared to others.
Order Your Statement from the Pros
Why worry about your zoology personal statement when you can let our writers take care of it for you? We have been in this business for years now and we know how to create a fully customized statement that focuses on your strengths, skills, as well as achievements that will make you stand out among the crowd. It doesn't matter if you need zoology or dance personal statement, you will love the outcome of your paper and if you're not happy with the results even though we've done several revisions already, you can get your money back no questions asked.
Order your zoology personal statement from us and we'll let our professional writers take care of it for you!