Reliable DICAS Personal Statement Writing Help

The Importance of Your Personal Statement for Your DICAS Application
If you want to study diet and nutrition then you will almost certainly be applying through DICAS. Places, however, are often oversubscribed so your application will need to be written very well if you want to win a place over the many others also chasing a place. Most important of your application documents will often be your DICAS personal statement. That's why it's a good idea to request qualified personal statement services.
The reason for its importance is that often there will be little to choose between you and the other applicants when it comes down to grades and qualifications. So a well-written personal statement that is able to sell you to the committee will often make all the difference. But writing to a high enough standard to be able to get their attention fully is not an easy task.
Because of this many applicants are going to want to use our professional services for editing and writing your application documents. We can provide you with superior help with your personal statement that will help you to boost your chances of being selected for your chosen place.
Find out more about PharmCAS application papers help, by following the link!
DICAS Personal Statement Internship Application Requirements
The Dietetic Internship Centralized Application Services (DICAS) offer you a simple to use portal through which to upload all of your application documentation. This is run by the Academy of Nutrition and Dietetics and saves you having to seek out and apply to the different programs individually. Just upload all of your documents into their system and you can then apply to those that you wish to attend. The following are the requirements for you to upload:
Application form
Graduate Transcripts
Reference letters
Up to date DICAS resume or CV
Cover letter or personal statement
You should also check with the individual programs to see if there are any additional requirements that they require you to upload. Take a look at a DICAS personal statement example to have a better understanding of what is expected. Our specialized services are able to support you fully with editing and writing of your documents.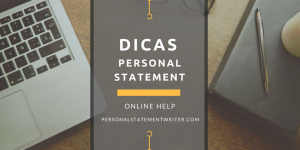 Our Experts Are Qualified to Help with Your Application through DICAS
There are many writing services online and it can be hard to know who you can trust to help you. Many will provide you with poorly written or even copied personal statements that are certainly not going to help your application. We are able to provide you with the quality of application that you need as we ensure that you always get to work with the best quality writers and editors.
The quality of the service provided will always depend on the skills and qualifications of the staff providing it. With more than 5 years working in this area, we have a team of proven experts that we can call on to provide our very specialized support. This ensures that we can always provide you with a member of our team that is:
Qualified to postgraduate degree level in an appropriate area to your application
Highly experienced at the writing of personal statements and other application docs
Has a full understanding of the DICAS application process
Knows what the committee members will be looking for
Is able to write in excellent English
We Work with You When Writing Your Personal Statement
Our experts work directly with you as this is the only way that they can draw out the information that the committee will want to see. That allows them to ensure that your statement will be tailored to exactly what is required of you as well as being written in a way that is going to make them see you as an ideal candidate.
The work that they do is always done from scratch without any form of copying using your own information. If you think any changes are required to the writing or editing then our experts will provide unlimited revisions until you are happy with your statement and can confidently submit it.
The Benefits of Our DICAS Services
Working with us provides you with all of the help that you need to boost your chances of success with your application through some of the best specialists you will discover online. Our staff work with you tirelessly to ensure that you will all be fully satisfied and able to confidently make your application.
All of our support is always unique, we provide you with a full plagiarism report and also proofread your work to ensure that it is error free. We provide a rapid turnaround on our help and will always deliver on time so that you don't miss your submission. With a full satisfaction money back guarantee provided on our services we are confident that you will be totally happy with our services.
Get a real advantage with your application by using our professional and very effective DICAS personal statement writing services.