Professional Help with ASHP PHORCAS Application Documents

Do You Need Help with Your ASHP PhORCAS Personal Statement?
Applying for a pharmacist residency requires you to compete against many others that are all after one of the few places that are available. Programs are heavily oversubscribed so you will have to ensure that your application really makes you stand out if you are going to have any chance of being selected over your competition. If you have a question "how to write my personal statment in the best way", you in the righy place now, 'cause we have the answer.
With many of your competition having similar backgrounds and qualifications, you will find that the only way that you have available to you to stand out is a well written ASHP PhORCAS personal statement or statement of purpose. But writing your application documents to a standard that will really make you stand out is far from simple.
Our professional services offer a full range of application document writing and editing support through some of the most qualified and experienced experts you will find online. Our services have been available online for over 5 years and can offer you all of the help that you will need to make your application have a much higher chance of success.
Applying with Your PhORCAS ASHP Admission Essay
The Pharmacy Online Residency Centralized Application Service (PhORCAS) is run by the American Society of Health-System Pharmacists (ASHP). Through their service you will be able to apply to any of the residency places that are offered across the country. All of the documents that they require need to be uploaded onto their system directly. These include all of the following:
Nominate a minimum of 3 recommenders for your Letters of Recommendation (LoR)
Completed online application form
An up to date resume
Transcripts
Your ASHP PhORCAS admission essay
Only when all of your requirements are uploaded can you start to make your applications. The programs that you apply to are then able to access these documents and decide if they want to interview you before you are ranked for the Matching program. Remember that you must also check with each individual program to see if they have any additional requirements on top of those required through the centralized application system.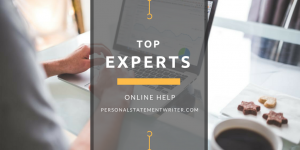 How Can Our PhORCAS Application Service Help You?
We offer a highly professional and flexible service through some of the best qualified specialists that you will find online. When you work with us you will get to work with a writer or editor that holds a relevant post graduate degree in Pharmacy and has many years of experience working to help applicants. They fully understand the application processes and what the committee will expect to see within your personal statements and other documents.
If you also need to find out some info about AMCAS essay writing, click here!
All of the writing that they help to provide is always completed from scratch using your own personal information. This is tailored carefully to reflect what the committee will want to see ensuring that you will be a perfect match to their expectations. Our specialists can help with a full range of pharmacy residency application document services such as:
Pharmacy resume writing
Writing Letters of Recommendation
ASHP PhORCAS personal statement writing
Editing and proofreading for all application documents
All of the documents are initially created as drafts for your review and you should check them to ensure that they are accurate and completed the way that you expect. Should need any revisions then our experts continue to provide support until you are fully satisfied with the help provided.
Reap the Benefits of Our PhORCAS ASHP Support
Through our professional services you will always get to work with a real expert in the area in which you are applying. They always work directly with you until you fully satisfied with the help that is provided so that you can make your application with confidence.
All writing and editing support comes with plagiarism testing so that you can see that your writing is fully unique to you. It will also be put through certified proofreading to a very high standard so that you can sure that there are no errors. Our specialized and very confidential services will always be delivered within the timeframe that you require and are provided with a full satisfaction money back guarantee.
To make your ASHP PhORCAS personal statement and other admission documents stand out fully just get in touch with our affordable and reliable specialists here today.