One of the most important parts in sending your application is the writing part since most schools will be reviewing this thoroughly to see whether you have the skills that they are looking for. Writing is often used as a gauge as to your ability to communicate with words and whether you have the imagination and creativity to pique their interest. If you have an existing application writing sample that you want to improve, or maybe you want to extend your 300 word statement of purpose to 500 words, why not come to us and we'll help you out?
What Your Admission Application Should Include
Admission application is not a sole document but a combination of many documents that must have to be prepared in highly professional manner to secure admission in the favorite educational program. While reviewing any application writing sample, we realize that following documents must be prepared to complete an application for getting admission into desired institute.
Resume
Personal Statement or Statement of Purpose
Letters of Recommendation
Admission Application Essay
GRE Score Card
Official Transcripts of Academic Records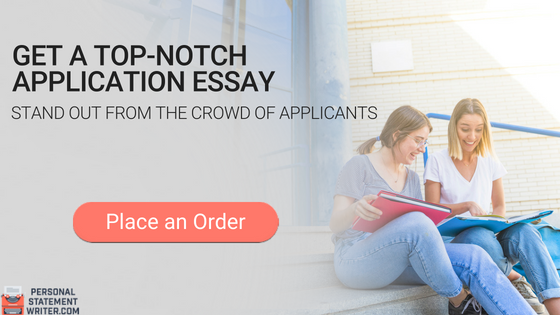 Steps on Writing an Application Essay
Either writing an application essay or personal statement, the following are some steps that everyone must have to complete to prepare a good admission application.
Prepare the List of Application Documents
To write an admission application, first of all make a list of documents that you have to include in your application. It's better to take this list from website of concerned institute because there might be little variation in the required admission documents.
Focus on Purpose of Writing Individual Document
Treat every document as an individual task and focus on its purpose behind the writing. You must have to pay complete attention and full devotion to every admission document.
Preparation of Outline Under Standard Format
Prepare the outline for the structure of each admission document. To prepare the outline, search the standard format of every individual document. Write the name of each heading as well as nature of content that have to be written under that heading.
Don't use clichés to start any document. To-the-point and comprehensive content is enough to inspire the reader. Don't waste your precious time in writing unnecessary content.
Double Check Spelling and Grammatical Mistakes
Don't ignore spelling and grammatical mistakes. Always double check each document all types of mistakes.
Polish Your Application Writing Sample with Us
Polishing application statements are what we are experts in. Aside from hiring highly qualified editors to work with us, we also have professional writers who can help revise your writing sample promptly. We want to make sure that your statement will be the best there is to give you a chance to get noticed among the rest of the applicants. All that you have to do is provide us with your writing sample plus details of what you want your statement to sound like and we'll help you develop it further.
Get the Best Writing Sample for Application Fast
If you need your statement to be edited as quickly as possible you should come to us because we have the tools and the people to get it done fast. Once you place an order with us we will choose among our editors and writers the best one for your personal statement writing help so that you will be provided with a draft quickly. This way, you will be able to make changes as you see fit before we go on polishing your writing sample further. We will make sure that you will get your paper within the deadline you've given us.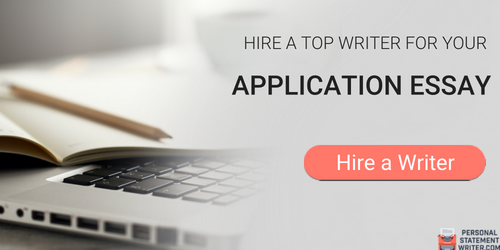 What Type of Admission Documents We Can Prepare
We have professional writers for preparation of every sort of admission documents. For all types of admission documents, you can get our application essay writer help and hire the services of our committed and expert writers with full confidence, privacy and facility of direct communication with the writers. Following is the list of admission documents that we can prepare for you:
Personal statement writing and editing
Statement of purpose writing and editing
Admission essay writing and editing
Letter of intent writing and editing
Letter of recommendation writing and editing
Resume writing and editing

Affordable Professional Editing Service
You don't have to pay a lot just to improve your application writing sample with us. As a matter of fact, you will get big savings with us. Just check our diversity statement sample graduate school and send us your order. We'll take care of the rest.
How to Order an Application Essay Writer Help:
Go to our webpage and click on "Order Now"
Fill up the individual portions of form such as "Personal Information", Order Information" and "Type of Services needed"
Choose from "Special package" in case of single or multiple documents
Upload file in case of requirement of editing or proofreading
Choose a payment method and deposit the automatically calculated amount
Don't forget to avail 20% immediate discount
Get the draft of your desired document(s) within committed time
If you are looking for some good and reliable application essay writer help, you should contact us. We offer best-written admission application documents within amazing discount rates!