The LPC, or Legal Practice Course, is quite popular with students who have either non-legal or legal background. It is basically a course that becomes the foundation of the vocational or initial stages of your training on how to become a solicitor. It is compulsory if you wish to start practicing the law in the future. This course is focused on how your law studies actually work in real life situations. Simply put, you will be practicing what you have learned by acting as a solicitor and attempt to meet the needs of a client. If you are interested in pursuing this kind of course in the future, it is best that you prepare the following requirements as early as possible:
Curriculum vitae
Official transcripts of records
Letters of recommendation
Personal statement
For many applicants, the LPC personal statement is a huge obstacle and one that can be solved with the help of LPC personal statement examples and the help of a professional writer.
How to Craft the Best LPC Personal Statement
Aside from getting your hands on an LPC personal statement example, here are a few tips that can help you in writing the best personal statement.
What motivates you to pursue this course? Talk about your reasons for applying for the LPC. If you have any interests that coincide with this program, don't forget to write about them.
Talk about your skills as well as your achievements. Writing about your skills that are relevant to the program is worth mentioning as well as awards or any achievements that you have received that are related to the course or show how useful your skills are in LPC.
Show your commitment to the program. Most schools that offer LPC want to know whether their students are committed to studying the course and use the knowledge they gain to good use. Show how passionate you are about this program through detailed examples.
Share your work experience. If you managed to practice law or worked in a legal department, make sure that you include them in your application.
Your career in the future. There is nothing wrong with sharing how you see yourself in the future as this will give your readers a glimpse of what you are attempting to attain in the future.
Need Help with Your Personal Statement for LPC?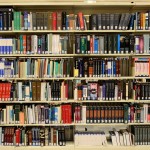 It is possible that you will find yourself at a loss as to how you're going to develop your personal statement so that it will leave the right impression with your readers. Yes, you already have some samples on hand as well as tips from friends and colleagues but sometimes they are not enough. If this is the case, why not hire our writing service to help you out? We know how important it is to have a well-written statement to go along with your application that is why we will assign a writer with a background in LPC to handle your order.
It doesn't matter whether you want someone to review and critique your work or if you want your paper to be written from scratch, once you send your order to us, you can expect nothing but the best results.
Budget-Friendly Writing Service
You don't have to pay a high price just to have a professionally written LPC personal statement or personal statement format especially when we are here to give you the help you need. At the right price, you can acquire a uniquely written paper that highlights your best skills to convince your readers that you are qualified for this program.
Choose our writing service and we'll show you how to write your LPC personal statement like an expert!