Starting a personal statement, as well as writing personal statement closing paragraph, can seem very difficult because it feels like all the good words have been considered as overused. Cliches, as people call these overused words, make a personal statement look empty, with no original thoughts. Therefore, the personal statement that represents that person who desires to get accepted, ends up being considered as a person with no originality. It is necessary to avoid these clichés and better use instead of words that come out from our daily form of speech. Starting a personal statement would seem much easier once you put into practice this advice.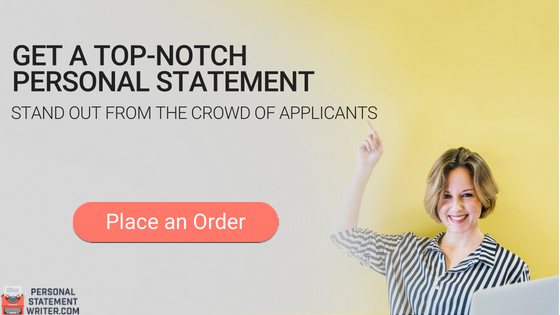 What Universities Say About Clichés in Personal Statement
Personal statement clichés are overused or unnecessary starting sentences that really damage the impression a personal statement and applicants stay surprised that why their applications have been rejected? All top-ranked universities expect a brief, logical and impressive personal statement from the applicants without the inclusion of clichés. Following are some comments about views of universities regarding including the clichés in the personal statements:
The university admission committee is not interested in reading the quotes of famous personalities; they know these better than you. So, a personal statement cliché in the form of quotes is absolutely a waste idea.
Another personal statement cliché that everyone should avoid is explaining the subject in which you want to admission. This is very boring and unbearable idea to impress the admission committee with personal statement.
There are some personal statement clichés that the majority of students use to start their personal statements. These clichés are "I am currently studying….", "From the young age, I was interested in…." etc. don't ever use these typical sentences to start your statement.
How to Start Your Statement Omitting Personal Statement Clichés
It is considered to be helpful to start making a draft where you can put your thoughts in a way as if you were talking naturally to a respected friend. You start opening yourself, allowing the reader to get to know more about yourself and your goals. Those who say: "I do not know how to start my personal statement" will find very helpful to take into account this advice of making a draft and then make sure that the personal statement does not contain the following clichés:
I want to be a doctor because I want to help people
Growing up I never wanted to be a doctor, but
I wanted to be a doctor since I was a kid
The human body fascinates me
I know that the realities of medicine are harsh, but
I believe I can make a difference
These clichés do not mention anything unique about the applicant. The idea behind avoiding personal statement clichés is to find a way to describe certain activities that will demonstrate with facts that in the case of someone who wants to become a Doctor because he or she wants to help people, will be implied in what the individual has shared about how he uses his time. There would not be a need for the applicant to say that he wants to help people because it would be already demonstrated. Professional writers are available to answer your request: "How can I hire professionals for writing personal statement?" Contact one and present a cliché free personal statement!
Good Ideas on How to Start Your Personal Statement
Starting the personal statement with a great sentence is the indication of this thing that the reader will definitely read all the whole content of statement. Therefore, students always remain conscious about starting a sentence of a personal statement. Let's see, how to start your personal statement:
Without wasting the time and starting sentences in clichés, always start the personal statement with the reason for choosing that particular study program.
Use the "Necklace Approach" to start your personal statement. Necklace Approach means to connect the opening sentence with a closing sentence or creating a linkage between opening and ending.
Don't be impatient about starting a personal statement. You should write the remaining content of personal statement first, think deeply to write an inspiring and creative opening sentence.
Ways to Start a Personal Statement
Make a draft with the information that you consider it is necessary to include.
Remove clichés if you find some.
Mention activities that demonstrate what kind of person you are.
Edit the draft to give it a structure.
This guide will help all of those who want to make the effort to present a nice, worth reading personal statement. Once you understand these basic things you would be ready to create the most original personal statement. Remember, the personal statement is about you so you are the most suitable person to decide the final draft. Try to imagine what a person would think when reading your personal statement. Ask yourself, will that person want to get to know more about me? Will that person enjoy reading about me? If you make yourself these questions, and then read your final draft, you will be able to polish it until it is perfect. Make your best effort to present the best personal statement.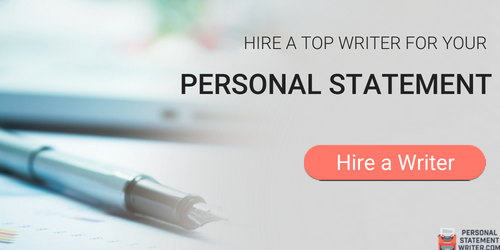 How Our Writers Can Help
Our professional and highly experienced writers know very well about the importance of personal statement for securing the admission in your desired institute. You can choose our committed writers to write your personal statement due to the following reasons:
Starting the personal statement with impressive sentences without using the clichés
Create 100% customized and original content
On time delivery of assigned task
24/7 online availability
Direct communication with a client
Focus on your skills and success while writing the personal statement
Get rid of personal statement clichés and start your personal statement with 100% unique and catchy starting sentences thanks to our highly skilled and experienced writers!