The emergency medicine program is designed to train its students on teaching, interpersonal and procedural skills, research, as well as prepare them for the continuous evolution of knowledge. Students will be exposed to modern facilities where they will be instructed on how to apply principles and theories in real life situations. Residency training aims to test the students' knowledge as well as skills in a hospital or clinic setting in order to determine if they are ready to pursue a certification in the near future. For those who wish to pursue this degree, you will need to submit the following:
Duly accomplished application form
Letters of recommendation, at least three
Dean's letter
USMLE
Personal statement
If you find yourself having a hard time crafting your personal statement emergency medicine, you might want to consider hiring a writing service. And when it comes to hiring professional writers, don't hesitate to come to us.
Rules for Writing Your Personal Statement Emergency Medicine
There are many applicants for emergency medicine who find themselves at a loss as to how to start their personal statement. This isn't really surprising given that you're probably thinking that you will have some pretty tough competition out there. The good news is that it is possible for you to write a strong statement by following some steps such as those written below.
Know the program. Admissions officers often complain that many personal statements that they've read do not show understanding of the program. Take the time to do your research about emergency medicine so you will know what is being asked of you in this course.
Share your reasons. All personal statements should show what your reasons are for pursuing this course. You can start by brainstorming ideas first then pick at least the three best reasons why you want to get this degree.
Be engaging. Keep in mind that the admissions officer has been reading dozens of statements for hours, writing a generic paper will get you nowhere but writing a statement that engages your reader right from the start will definitely be to your advantage.
Focus on your skills. What makes you an ideal candidate for the program? Focus on your skills that are relevant to the course.
Ask for feedback. It's hard to determine whether the personal statement you've written is enough to win the heart of your reader which is why it is always a good idea to ask for feedback from your professor or from your friends.
Emergency Medicine Residency Personal Statement Effective Writing Service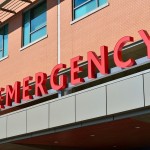 There is nothing wrong with hiring a writing service to work on your personal statement. The only problem is that with so many options to choose from online, how will you know which one to hire? If you are looking for a reliable service that can handle your personal statement, you should come to us as this is where our expertise lies. You may think that writing good personal statement isn't as valuable as your resume but you might be surprised to find that this part of your application is actually useful in making you stand out among the crowd.
With that being said, choosing our writing service to handle your statement is a smart choice because we can pair you with a writer who has a background in your field whether it's emergency medicine or psychology and neuroscience degree to craft a fully customized paper for you.
Order from the Experts
Your personal statement emergency medicine is in the best hands if you choose to order one from us. With our years of experience and talented writers on board our team, it won't be long before you get your hands on a unique personal statement that will get noticed among the crowd.
Don't hesitate to order your personal statement emergency medicine from us and we'll show you how to write one like a pro!