Why Might You Need Our Professional Help Writing a UCAS Personal Statement?
Having a well written and professionally presented personal statement is essential in getting you noticed from among the many other applications that an applications committee will have to read through. While you may have good qualifications and high grades, all of the other applicants will also be similarly qualified so you will be judged against them by use of your personal statement. This is your one chance to show just how suitable you are for them by showing what you offer their student body.
Achieving the level of writing necessary to complete this and stay within the specified word count of 4000 characters / 47 lines of text, is not easy and many people will struggle in trying to sell themselves effectively. This is why many people seek out professional help with UCAS personal statement prompt in order to give themselves the best chance of getting noticed. Our fully qualified and experienced writers can quickly create a unique and effective personal statement for you that will be formatted to UCAS specifications as well as being completely targeted towards what a review board wants to know.
How to Make Your UCAS Application
The university and college admissions service (UCAS) offer a single route to make all your applications. By creating an online account which is relatively easy, you can then fill in your information and upload documents at will so that you can then apply to all programs while only having to provide this information once. In order to create a UCAS account and make an application, you will need to provide:
Personal information
Student finance (UK and EU applicants only)
Choice of courses (5 max)
Full education history
Employment history (if any)
Personal statement
Letters of recommendation/references
Once you have completed your application to your preferred university or college, you will still need to check with their online website just to make sure there are no other requirements outside of the UCAS system like entry tests etc.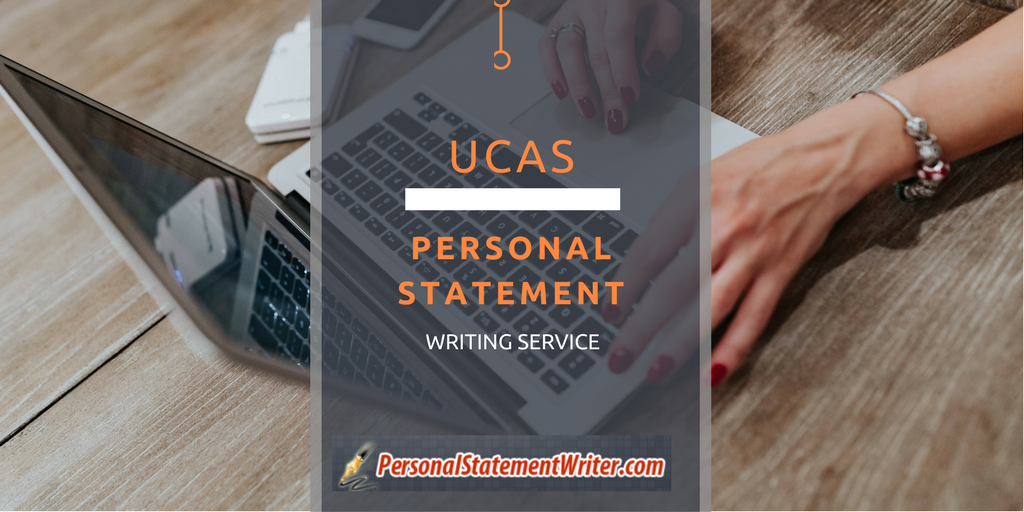 How We Provide Our Personal Statement Help UCAS
Once the order process has been successfully completed for our help with UCAS personal statement, you will then be assigned a fully qualified expert who will get in direct contact with you to ensure they have all the necessary details and understand your exact requirements. They will then proceed to write a unique personal statement for you from scratch that doesn't exceed UCAS specifications of 4000 characters until a draft is ready for you to review. You are then able to make any improvements you feel are necessary and we offer an unlimited number of reviews if needed to ensure you are fully satisfied with the work carried out. Having completed the review stage, your essay will then be put through a full plagiarism test with a report generated to show its uniqueness and then be professionally proofread to make absolutely sure that it is error-free.
Get cheap and professional UCAS personal statement help today.
Our Writers Are Fully Qualified to Provide Personal Statement Help UCAS
We understand that when you need help with your personal statement that it should be carried out by someone that has a full understanding of the requirements and is then qualified to complete it. This is why our highly specialized writing services are the best at getting it done as we only employ experienced and qualified experts that have been providing university application help for many years. We will always match you with an expert that:
Fully understands all academic writing rules including plagiarism
Is qualified to PhD or Master's degree level relevant to your needs
Speaks and writes in English as their native language
Highly experienced with the full UCAS application process
Advantages of Using Our Online Personal Statement Services
We offer specialized writing services that you can trust to provide you with the highest level of support to submit a completely unique and well written personal statement. We always aim to ensure you have the highest level of satisfaction through using our services and they are what you should expect from one of the leaders in our field. Through us you not only get the greatest level of help available from some of the best writers online, but you also benefit from:
24/7 ordering and customer support
Highly affordable help with no hidden charges
Full confidential support
Unique and error free writing
Direct contact with your writer
On-time delivery guaranteed within your deadline
Unlimited reviews with a fast turnaround between each one
Guaranteed full satisfaction or your money back
We offer the best help with writing a UCAS personal statement, get in touch with our professional and friendly support team for highly specialized services you can trust.