Why Would I Need UCAS Personal Statement Help?
With over 700,000 applicants every year at across 380 universities and colleges across the country, your personal statement for UCAS is quite possibly one of the most important parts of the application procedure and it will need to be written perfectly. The admissions committee in each institution will receive many personal statements so you will have to ensure that yours is capable of grabbing their attention and making you stand out from all of the other applicants in order to get that preferred placement.
The importance of your personal statement should never be underestimated as it is the only part of your application in which you get to tell in your own words exactly who you are and what makes you an ideal candidate than the next person. But writing an engaging and effective personal statement that keeps the reader interested all the way through using clear and precise wording can be difficult for many people to achieve. This is why they turn to a professional service like ours to get the best possible help with their personal statement UCAS. Our fully qualified and experienced writers can supply you with a completely unique and error free personal statement that will elevate you into the spotlight
UCAS Application Requirements
UCAS or the universities and colleges admissions services in the UK offer you a single route to making your application for higher learning. By simply creating an online account, you are then able to apply to any university or college within the UK. The requirements for applications are:
Personal information
Proof of finance
Course choices (5 max)
Full education history
Employment history (if any)
Personal statement
References
Once you have made your application and indicated your college of choice, you will still need to check their own website to see if there are any further requirements that may be needed.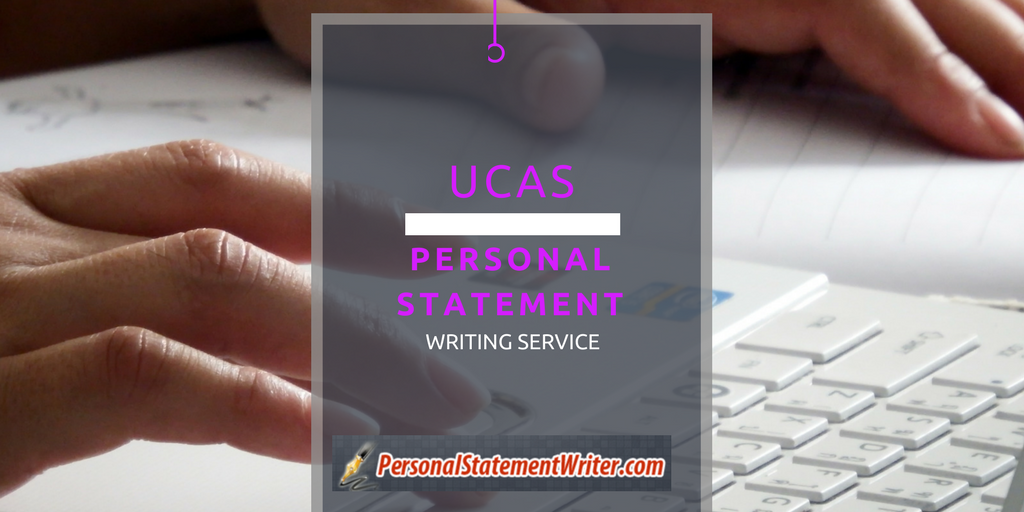 We Offer Direct Help When Writing a Personal Statement for UCAS
Once you complete your order for our highly specialized writing services, we will assign a professional writer to you who will get in direct contact with you to ensure they have all the necessary information before any writing is started. Once a draft of the work has been completed, this will then be forwarded on to you for review where you are invited to make any comments or suggestions to improve it. You have an unlimited number of reviews to use if needed so that together, we can ensure the work carried out fully meets your requirements and exceeds your expectations. Before the finished personal statement is then sent to you, it will first be professionally proofread to ensure there are no errors and then put through a thorough plagiarism test to give you peace of mind that it is also a totally unique.
Look here for PTCAS personal statement writing tips to improve your papers.
Our Team Is Fully Qualified at Writing a Personal Statement for UCAS
Unlike so many of our competitors, we don't simply alter a sample personal statement or enter your details into a preformatted template. Every personal statement is manually crafted from scratch to fully ensure uniqueness and in compliance with the 4000 character limit (including blank spaces) set by the UCAS system. We only employ writers that:
Is a native English speaker
Holds a PhD or Master's degree relevant to your application
Is highly experienced at writing a professional personal statement
Has a full understanding of all academic rules including plagiarism
Has a full understanding of the UCAS admission process
We Guarantee Our Professional Personal Statement Writing Services
We know how important your personal statement is and the need for it to be written to the highest of standards if you are going to get your desired place. This is why we provide you with the best writers available and all of the professional support that you would expect to receive from a highly specialized service like ours. You will also benefit from:
Around the clock ordering and support
Highly affordable services with flexible discounts and no hidden charges
Full confidentiality
Unique and error free work at all times completed to a high standard
Unlimited reviews with a fast turnaround
Direct contact with your writer
On-time delivery guaranteed
A full satisfaction money back guarantee
For UCAS personal statement help that guarantees to deliver unique writing skills which will make all the difference to you, simply click order now for an affordable and reliable experience.