The Importance of Your Physical Therapy Personal Statement
The PTCAS personal statement is just one part of the application that you will make to study physical therapy, however, it will often be the most important part. When you make your PTCAS application you will be competing against many other applicants that will all be after one of the limited numbers of places that are available.
A well written personal statement is the only part of your application within your own control through which you are able to sell yourself to the committee reviewing your application. If you are able to write something that is persuasive and attention-grabbing then you will be able to make yourself stand out from your competition.
Achieving an outstanding personal statement, however, is not a simple nor quick process. Most students have significant problems with writing their statement and this is why you may want to use our professional services. Through the help of our personal statement writing service, you will be able to submit an application that will give you an edge over your rivals.
PTCAS Application Requirements
The Physical Therapist Centralized Application Service (PTCAS) is run through the American Physical Therapy Association (APTA). It provides you with a single portal through which you will be able to apply to the many programs that are available. This allows you to avoid having to upload your documents multiple times into different systems.
The requirements for your PTCAS application are as follows:
Electronic application form containing all of your personal details
GRE test results
TOEFL Results
Transcripts
PTCAS letter of recommendation; a minimum of 3 recommenders should be chosen
PTCAS essay or personal statement
Once you begin selecting the specific programs that you want to apply to you must check each for any additional documentation that they may require submitting.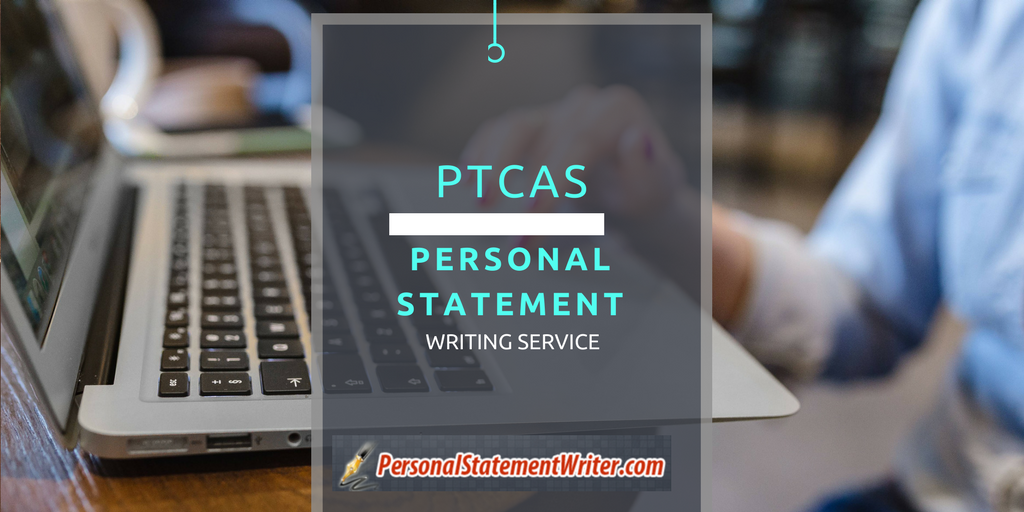 We Work with You When Writing Your Physical Therapy Personal Statement
A personal statement is a highly personalized piece of writing that is about you. As such it is not something that can simply create according to a template or copied from elsewhere. Your information needs to be carefully matched to what the admissions committee wants to find out about you so that they will see you as an ideal candidate for a place.
We achieve the best results through our support as our experts work directly with you. This allows then access to the information that they will need to tailor your statement to the committee's expectations. They will craft your admissions essay using this information into a well-written statement that will be able to fully grab the attention of the reader.
Once your draft statement is completed using your information you will be able to review it to ensure that it is both accurate and what you want. We offer unlimited revisions to your statement and our expert continues working with you until you are confident that it is ready for submission.
Writing nursingcas personal statement shouldn't take too much time and efforts. Find the easy way for it at our website.
Our Personal Statement Writers Are Qualified to Help
Making an application to study physical therapy will require a full understanding of the area in which you are applying as well as the process through which your PT application is made. This is why you will need our expert services rather than any others. We provide our help through specialists that hold post-graduate degrees in which they work as well as having many years of experience. They know precisely what the committee will be looking for and how to craft your personal statement in perfect English to match those expectations.
The Advantages of Using Our Specialized PTCAS Help
From your PTCAS letter of recommendation through to your personal statement we have all of the specialized support that you need. Through us, you can get to work with fully qualified writers and editors that will support you with dedication until you are fully satisfied that your application is ready for submission.
Through our services you get the best writers and editors and also all of the following:
Guaranteed on time delivery of your service
Proofreading on all services through trained professionals
Plagiarism testing to confirm work is unique
Affordable pricing and confidential support
Guaranteed satisfaction with your application or your money back
Use our PTCAS application services today to ensure that your PTCAS personal statement will make you stand out from your competition.