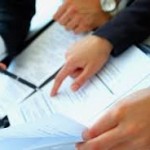 One of the reasons why some people find it difficult to write a personal statement is because they don't have any outline to follow. Just like with any other writing assignment that you have done before, when it comes to personal statements, you should create an outline that you can follow as you write the content of your statement. Keep in mind that your personal statement is about sharing more about yourself and when you fail to create an outline, your paper may not do its purpose at all.
Sample Outline to Follow
What's your motivation? For the first paragraph, state your motivation for taking up the course of your choice.
State your academic achievements and interests. Tell more about your achievements and interests and how they can be of help in your new course.
Add your experiences. Share experiences that are relevant to the course that you want to take up.
List any extra-curricular activities. Add some of your personal interests here. This is where you show a bit of your personal side.
Reiterate your motivation. For the closing paragraph, make sure that you reiterate your desire to study in the college of your choice.
Need Help with Your Personal Statement Outline?
A personal statement outline tends to vary from one person to the next. If you are having a hard time coming up with an outline to follow, why not get some advice from us? We have been in the business of writing personal statements for years now and we are quite adept in writing outlines that our clients can follow. You can work with one of our writers to make your personal statement.
Stand Out with Your Personal Statement Online
The outline for personal statement that we will make will be based on the information you've given us. The writer assigned to you will discuss your paper further to ensure that the outcome will be to your liking. Don't waste time worrying about your personal statement's outline when we can help you create an outstanding personal statement in a flash.
Hire our experts today to create an effective personal statement outline that will accurately portray the talented and extraordinary person you are!