About Our Pharmacy School Personal Statement Writing Service
At our professional pharmacy school application writing company we specialize in helping students who are applying to pharmacy school programs by creating personal statements that really shine. When you are looking for help with writing an application for business school, that will help your application stand out then we are here to help you in any way possible. Just contact us yourself to see what type of help we may be able to offer you. We know that applying to pharmacy school can be difficult, but we are here to help you along the way in any way that we can.

Mistakes to Avoid in Pharmacy School Statement
Avoid clichés. Everyone who is applying is "passionate" about pharmacy.
Do not focus on academic achievements. Everyone applying has top scores.
Do not mention test scores, unless there is a story behind it. These are on your application.
Don't forget to explain anything on your application that could be detrimental to your qualifications – i.e. explain a bad grade on your transcript.
Don't use general statements that could be on anyone else's statement.
Don't be overly wordy and try to show off your vocabulary. Often times, this backfires.
Don't jump around in your ideas. Pick one story and stick to it.
Don't forget to highlight any relevant experience.
Be sure to avoid any grammatical and spelling mistakes – often times word processing applications can't catch everything!
Don't forget to have at least one person look your essay over for clarity.
What We Offer with Our Personal Statement for Pharmacy School Writing
If you are looking for assistance with your personal statement for pharmacy school, you will find that we are here to help you in any way that we can. This is why we offer a variety of services designed with you and your needs in mind. We know the pharmacy school personal statement process inside and out and use this knowledge to help you get the application that you deserve. We offer quality personal statement writing services with everything from help with editing to complete essay creation and resume writing services so you can get the personal statements for pharmacy school you need.
The Benefits of Choosing Our Personal Statement Writers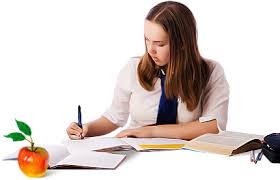 At our company we know that you are turning to us to get a personal statement pharmacy schools will love. We can do that and much more. We offer all types of benefits with our company including:
24/7 customer care support from our dedicated customer care team;
Help from writers who truly know the pharmacy school application process;
Free revisions on paper until it is to your liking;
Assistance with a personal statement for pharmacy school, designed with you in mind;
Affordable pricing designed for students;
100% money back guarantee;
Quick delivery on all papers and documents;
Plagiarism free documents.
Turning to Our Pharmacy School Personal Statement Writing Service Is a Risk Free Choice
While there are many benefits of turning to our pharmacy school personal statements writing services, one of the biggest benefits of our professional writing company is that turning to us is a risk free decision. This is because our professional writing services from expert personal statement writers come with a complete money back guarantee. This means there is no risk involved with coming to us for help.
If you are interested in getting started with our professional pharmacy school writing services then all you have to do is to contact us through our easy to use website to get started today!