Can You Reuse Your Old Personal Statement?
Some students will make the mistake of dusting off their old personal statement that helped them win their degree place thinking that it will help them gain a place for their PhD. A personal statement for PhD level studies, however, is a very different beast to what you wrote to get your first degree. The committee at this level is going to be far more demanding and will want to know far more about how you are going to be able to cope with the needs of studying at PhD levels. Failing to write the perfect PhD application personal statement could see the place that you are chasing be awarded to another.
How Do You Make Your PhD Personal Statement Stand Out?
A personal statement for PhD has to be perfectly written and must reflect your desire and capabilities to study at this highly demanding level.
No matter what the prompt may be for the statement the committee will be looking to find the following information within your personal statement:
A clear passion for the subject that wish to study;
An explanation as to how your interest has evolved and what influences have impacted on your beliefs;
Your reasons for wanting to study at PhD level and how it ties into your future plans;
Demonstrate that you have the skills and tenacity to succeed; use examples;
Show why their university is the only one that you want to study at; research what they offer very carefully.
Getting Help with Your Personal Statement for PhD Applications
Having a personal statement written, whether it be politics personal statement or any other one, for you can be a worrying experience especially through an online service. Many services will claim to be able to do what you need but will then turn out third rate rubbish that does not even make sense in English; worst still some services will provide copied statements that are not even about you. You must ensure that you work with a reputable service such as ours that employs dedicated and experienced writers that really understand your needs.
We Can Write Your Personal Statement for PhD
If you still don't know how to write the perfect personal statement, our service is dedicated to providing you with a perfectly polished personal statement. We work with our clients to ensure that we understand them allowing us to write truly unique and highly personalized personal statements that will make them stand out. Our highly experienced and qualified writers know the difference between writing at the bachelors level and for applying for your PhD. We provide you with the protection of a full money back guarantee, if you are not happy with what they write then it will either be corrected to your full satisfaction or your money will be returned. Contact us today for your personal statement for PhD applications or religious studies personal statement at no risk to you.
Not too happy with your PhD writing sample? You are not alone in feeling this way because there are other applicants who are not really impressed with their initial writing sample. Personal statement writing samples are critical when applying for a PhD degree because this will help graduate schools decide whether you have the skills and the right attitude to be accepted into the program. This is one of the reasons why you need to build an impressive paper to increase your chances of being noticed among the rest of the applicants.
What Is a Writing Sample for Graduate School?
Writing samples are usually required when applying for a graduate school because this is where your ability to communicate and think will be gauged. Graduate schools will be quite thorough with their review which means you need to write a paper that shows critical thinking and high level of writing to get the desired result. If you have an existing paper that you would like to use, hire our editing service and we'll help you go over it so that you will submit the best application writing sample there is.
Your writing diversity statement example for graduate school application should only be left in the hands of an expert. Fortunately, this is what we are good at and with our cheap rates you know you won't be getting a better deal from others.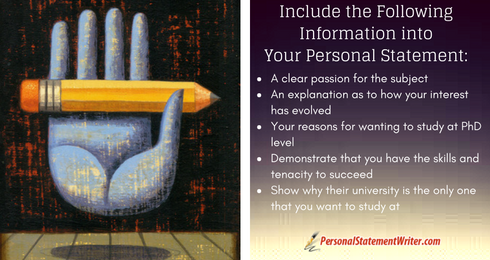 How to Write a PhD Writing Sample
There are a few things you need to keep in mind when writing a PhD application writing sample and these are length, content, topic, and citation. Finding a good topic that is related to the program you wish to apply for is important because it helps make the writing part easier. The content of your paper should display critical thinking which means there should be no wasted sentence in your paper. Always make sure that you stick with the length assigned because this will show how well you understood the instructions. Finally, make it a point to cite your sources properly because this will help your readers determine where you have gotten your information.
Best Writing Sample for PhD
If you have an existing paper that you want to use for your PhD application why not let our editing service review it first? It might be that there are areas in your paper that can be rephrased to make them sound better or paragraphs that can be removed because they are not needed. Letting our expert editors take a look at your paper will be beneficial to you in the long run because we will show you how to make your academic writing sample for graduate school that more impressive.
For those who want their PhD example of diversity statement to get noticed you should come to us because our professional editors will help in developing your writing sample in no time.
A lot of applicants find writing personal statement sample for graduate school application to be a bit difficult because they are not sure how or where they should begin. Some tend to rehash their old paper just so they can send in their application fast. Although this may be ideal in some cases it is still better to write a new one that will be in line with the program that you are applying for. If you already have an existing paper, let a professional personal statement writer and editor review and improve it for you.
Review Your Writing Sample for Graduate School Application with Us
Everyone knows how important graduate school writing sample is that is why it is a good idea to let an expert take a look at your existing work. If you are not sure which of the editing services available today you should hire, just stick with us and we'll show you why we are considered the best. Right from the start, you will be dealing with professionals because we will immediately work on your order once you send it to us. We will assign a writer and editor to work on your paper so you can get it in time.
Send your writing sample to us and we'll transform it into the best personal statement for PhD there is!