How to write the perfect personal statement
Is it possible to write a perfect personal statement or a perfect graduate school personal statement? For some, it is something possible but so difficult to do it. The reason why many people think that way is because there are so many ways of writing a personal statement.
Some people could recommend to do a lot of things that are not acceptable any more. For example, you could get recommendations of adding a list of all the books that you have read, or to include many quotes thinking that those things will impress the reader. Do not worry because here you will find how to write a perfect personal statement, one that is unique, unlike most of the personal statements. The name itself says "personal" statement, however, most of the people make the mistake of not making it personal. They add too many things that easily takes off all attention from them. To start, let us see what are the steps to write a perfect personal statement:
Think about the message that you wish to deliver. Select your message.
Share experiences in which you have felt challenged or have been able to succeed.
Make your words count.
Share insights and feelings that reveal what sort of person you are.
Make sure to add only the important details.
Avoid clichés.
Focus the attention on yourself, not on those who inspired you.
Tell your story in a way that can catch the reader's attention.
Prove yourself as a unique person.
Edit your draft.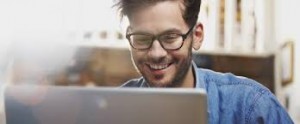 Following these steps will enable you to write a winning personal statement. One that will reveal what is in your mind, where do you want to go and the reasons why you are a good candidate. Do not copy anyone else personal statement. You might be the perfect candidate, but if you have copied someone else's personal statement your chance might be ruined because the reader would not get to know you but the other person. The steps mentioned before will lead you to write the perfect personal statement. Just make sure to have enough time so you can follow carefully each one of the steps. You also need to work on your draft as many times it is necessary in order to make it perfect. If possible, before submitting your personal statement, make arrangements with someone you know who has experience in this and ask for an opinion. There might be a few things that you have not still identified that you should omit, or maybe, there are some things that you could add that will make your personal statement even better. Have the best time writing personal statement. It is a good exercise to learn more about yourself. That will help you to be more prepared for the interview, the fact that you know yourself better than anybody else. After all, that is the kind of person that they need. One person who is certain about who he or she is, that knows where to go and why.
Professional writers can help you follow these directions with no mistakes. Contact one of the best personal statement writers and start working on yours!