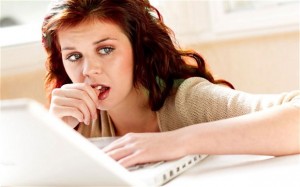 Before writing a personal statement people tend to suffer from a mental block. They just do not know where or how to begin. It is like all thoughts are frozen and there is no way take some ideas to start writing. The university admission tutors have become more and more exigent about how they like the personal statement to be written. They do not want to be reading about the same thing hundreds of times. If you do not know how to start a personal statement for Uni, pay close attention because in this article you will get helpful information, so you can start yours.
How to start a personal statement for university
University admission tutors become very surprised to realize how many people still ignore how to start a personal statement for Uni. It seems like people are making the same mistakes over and over. To avoid making those mistakes, take a good look at advice from statement writer about 10 things that you should omit when starting a personal statement:
Quotes.
Lists of things that you have done.
Overused openings.
General statements.
Use of the word 'passion' or 'passionate'.
Stilted Vocabulary.
Plagiarism.
Humor.
Negative comments.
Irrelevant information.
Based on the above list, you need to make sure that in your draft you do not find anything like that. If you are able to omit those 10 things be prepared to be among those who have presented an original personal statement.
How should I start my personal statement?
Now that you know what you should omit you need to know what to use as a personal statement opening. There is not a pre-established opening because as we have mentioned before what tutors are looking for is originality. If you are still wondering about writing a good personal statement do not worry because what they are looking for is what you have. They do not want to know things about other people, not even about famous writers. They want to know about you. So try to start being honest, explaining why is in your plans to study with them, and what you are looking forward to accomplishing. Do not say things that will make you look as if you were complimenting yourself. Let them see who you are by being open, and do not label yourself with titles. Let them judge who you are. When tutors feel that they are actually getting to know someone by his or her personal statement that is when they know that they are being original. If they only read about quotes or things that other people have said that you like, they will not get that much information because that is what most of people do. Be confident that a respectful, honest, and informative personal statement cannot fail. If you follow these advices you would be able to standout and be among those of whom the university will be proud of calling their students.
The best writers have experience and know what to omit from personal statements. Work with a professional writer to make the best personal statement!