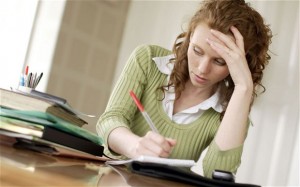 Writing a personal statement can be quite challenging. First, you need to think about what you want to add to it. Second, from everything that you want to add you need to select only the things that will actually matter. Third, once you have selected what you will say you need to figure out what words to use, so it can be considered as an original personal statement. The opening sentence is not as easy as some may think. Many people take for granted the opening sentence thinking that it would not be as important as the rest of the content. The truth is, that it is very important. By reading an opening statement a person could tell if the person who is applying is being original or not. The university UCAS has identified which are the most overused personal statement openings, so you might want to avoid repeating these. For those who wonder how to start a personal statement or how to start writing a personal statement for grad school will find helpful taking into account the following tips:
Identify the personal statement openers most commonly used and do not use them.
Ask yourself why do you want to pursue higher education.
Think about the current knowledge and skills you possess.
Try to keep it natural. Avoid humor that can make you look bad.
Keep it original.
How to start a personal statement?
Since it is called "Personal statement" it should be about you and no one else. Be honest about who you are and do not make the mistake of taking someone else's personal statement to write yours. That will just make you think that there is no other way to express what you wish to share. The universities have identified that among the openings for personal statements that are being overused are:
Academically, I have always been a very determined and…
I am an International Academy student and have been studying since…
For as long as I can remember I have been interested in…
Nursing is a profession I have always looked upon with…
"Fashion is not something that exists in dresses only"…
For as long as I can remember I have been fascinated with…
Nursing is a very challenging and demanding career…
From an early age, I have always been interested in…
From a young age, I have always been interested in…
I am currently studying a BTEC National Diploma…
It seems like the problem for most students is not the lack of ability or knowledge on how to begin a personal statement, but the problem is the lack of originality. It is just easier to copy and paste the way that others have started their personal statement. Definitely, by doing that a person would be ruining their university personal application process. Instead, follow the above tips and work on your personal statement. You may have to spend some time checking the first draft and then editing, but it will be worth it.
Don't hesitate! Contact us today, because we know
how to start a personal statement and we can make your paper stand out!