The Importance of a Good Personal Statement ERAS
If you are applying for a medical residency then you will not be alone. Places are fought over very fiercely and getting your chosen place is not simple at all. You will be against many others that are going to be as equally well qualified and experienced as you are. So your application will need to be very special if it is going to get you noticed.
The most important part will be your ERAS personal statement, this is your opportunity to tell the committee in your own words why it is that you will make such a great resident on their program. If it is written well it can make your whole application stand out and aid you in selection.
But making that attention-grabbing application is not that easy and this is why so many applicants will use our professional personal statement writers. We can provide you with the help that you require for your ERAS application so that you will be able to boost your chances of finding the place that you want.
ERAS Application Requirements
ERAS is the Electronic Residency Application Service and is run by the Association of American Medical Colleges (AAMC). This is your portal to which you will be able to upload all of your application documents through the MyERAS portal. The following are the documents that will be required for your application:
MyERAS electronic application
Medical student performance evaluation MSPE
Medical school transcripts
ERAS personal statement
USMLE transcript; the United States Medical Licensing Examination
Letters of Recommendation; you nominate the recommenders and they will upload
California letter for those applying to that state (PTAL)
ECFMG report; Educational Commission for Foreign Medical Graduates
After you have uploaded all of the requirements you are then able to start selecting those programs that you want to apply to. Those programs that are interested in you will then rank you for inclusion within the National Residency Matching Program (NRMP) or The Match. This is where places will be allocated.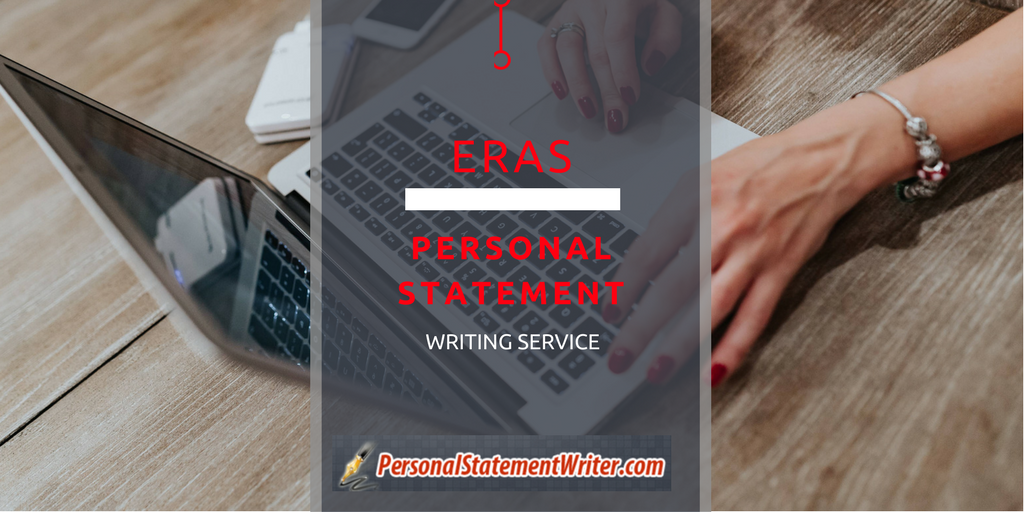 Our Experts Are Qualified to Help You
Writing a personal statement for a medical residency requires more than just general writing skills and this is why you need to work with our professional services. We have been working with applicants through ERAS for more than 5 years and have been able to put together a team of well-qualified experts that have proven skills with the writing of personal statements and other documents.
By working with us you will be able to work with an expert that is:
Qualified with a relevant post-graduate degree to the field of your application
Has up to 20 years or more of experience in this area and writing personal statements
Fully understands the full ERAS application process
Knows how to do ERAS personal statement formatting
Is able to employ native level English language skills
Need a helping hand writing a UCAS personal statement? You may rely on us, and your application process will become nice and easy.
Our Personal Statement Writers Work with You
Your personal statement must be totally unique and clearly written about you if you want it to make any impact. It must also be carefully written to reflect what the programs you are applying to are looking for.
To achieve this our experts will work with you so that they have access to the information required to carefully tailor your statement to what the committee wants to see. They use their writing skills to help you achieve a statement that will be highly engaging and able to make you stand out. If you feel that any changes are required then our experts will provide unlimited updates until you are completely satisfied with your ERAS statement.
Benefit from Our ERAS Application Services
Working with us gives you access to the best writers and editors qualified in your specific field of application. Our staff is dedicated to making sure that your application will be effective and can help with everything from writing your personal statement to letters of recommendation.
We provide you with all of the following advantages also:
Around the clock access to our support and online ordering
Very affordably priced services with no hidden extras
Totally confidential support
Proofreading on all of the services that we provide
Plagiarism testing and unique writing
Guaranteed satisfaction with our ERAS help or your money back
On time delivery even on the tightest deadlines
Make your application a successful one with the professional and highly reliable support of our ERAS personal statement writing service here today.