The Importance of Your PharnCAS Essay
Pharmacy is a very popular area in which to study and as such you are going to have to face stiff competition when seeking a place to study. Many places are very heavily oversubscribed so your PharmCAS application must be able to really make you stand out if you are going to have any chance of being selected. With many of the other applicants having similar qualifications, you will find that the most important part of your application will be your admission essay or pharmacy school personal statement.
Your application essay needs to be written so that it clearly and concisely covers everything that the committee will want to know about you. It also needs to be written in a way that will make you memorable to the reader. The committee will read many hundreds of essays so yours must really be capable of getting you noticed. This is not an easy task even for a skilled writer. This is why many applicants will turn to our help for professional support with their writing and editing. We can provide you with the support that you will need to be able to submit an admissions essay that will boost your chances of being selected.
Applying to PharmCAS Pharmacy Schools
PharmCAS is the Pharmacy College Application Service which provides you with a one stop portal for your applications to Pharm.D. programs. Through their system you will be able to upload all of your requirements and then apply to the various programs that you would like to attend. This saves you having to send your applications through several different routes. Our services can help you with all of the writing and editing help that you need for your application as well as providing coaching and practice papers for some of the tests that you will need to complete as part of your application. This covers all of the following PharmCAS requirements:
Your completed application form
PCAT scores
TOEFL scores
Transcripts from all schools and colleges attended
Request Letters of Recommendation (LoR) from at least 3 recommenders
Your PharmCAS application admission essay
All of the required documents and information need to upload to their system. Once there you will be able to select the specific programs that you wish to apply to. You must however still check their websites as some do have additional requirements that you will need to supply directly according to their instructions.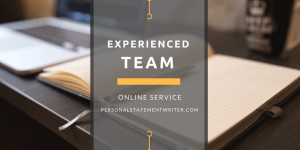 We Work with You on Your PharmCAS Admission Essay
Writing an essay for your application is not an easy task. It has to be clearly written about you and must show the committee just how well you will fit into their program as well as how you will use what they will teach you in your future career. This requires a full understanding of you and this is why our specialists will always work with you. By working directly with you through our online services they are able to match your personal attributes to the specific things that the committee will be looking for. The better that your PharmCAS personal statement matches their expectations the more chance you have of being selected. Their writing skills will also ensure that your essay will be capable of grabbing their full attention right from the start.
All of their writing is done from scratch. We know that providing something that looks generic by filling in a standard template or simply copying what others have written is not going to cut it. Through us, you will always be able to submit work that is unique to you. Our experts are carefully chosen and have postgraduate degrees within the area in which they work as well as many years of experience. They fully understand the expectations of the committee and the full application process that you need to follow. All of their help results in writing that is in perfect English that is done in an eye-catching manner.
The Advantages of Working through Our Services for Your Application
Unlike many other writing services online we have a pool of already proven experts that we can draw from to ensure that you will always work with someone that fully understands what your application needs to look like. Through us, you will always be working with a true specialist in pharmacy applications that will ensure that you are fully satisfied with the documents that you receive.
All of the support that we provide is delivered within the deadline that you have requested and is totally confidential in nature. Our services also provide you with free plagiarism testing and proofreading so that you can be sure that your writing is error free and unique. All of the help that we offer comes with a full satisfaction money-back guarantee so that you can use us with total confidence.
Give your chances of success a real boost with our reliable and very affordable PharmCAS application admission essay writing services.